There are more than 30 FREE stages of entertainment at the Wisconsin State Fair, featuring your favorite regional and local bands, as well as family-friendly entertainment, all 11 days of the Fair.
Check out our vendor stage lineups below, and don't miss the stages that feature Demonstrations, Performances or our largest FREE stage of entertainment, the Associated Bank Amphitheater.
Sit back, relax and enjoy some great live music from some of your favorite entertainers.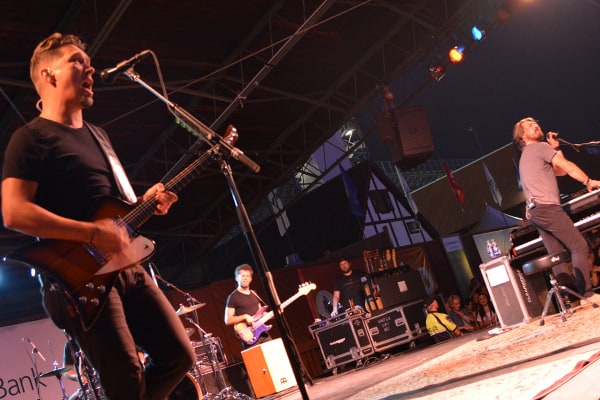 Celebrating Wisconsin's Agricultural Community at the Wisconsin State Fair since 2014, Big Sky Country Bar & Grill opens at 6 am daily for all the State Fair exhibitors and early bird visitors. Located on Central Avenue & Third Street.
The Bud Pavilion is the one of the largest free music entertainment stages at the Wisconsin State Fair. We feature only the best cover bands from southeast Wisconsin each day of the 11 day Fair, with three performances every day – rain or shine. Located on Central Avenue (between Benno's Micro Alley & Main Street).
Serving up delicious food and live music since 1967. Home of the Jalapeno Burger, The Belt Buster Hoagie, Pizza Patty, Western Burger, Rib Sandwich, Meatloaf Sandwich, and Meatball Sandwich. Located on Wetley Way & Second Street.
Located on Grandstand Avenue (between Second Street & Benno's Micro Alley).
Located on Central Avenue & First Street (on the west side of Central Mall).
The Sprecher Landing will serve up a variety of live music by respected local talent along with a delicious array of unique foods and beverages daily. Located on North Grandstand Avenue.