Wisconsin State Fair Donation Requests
The Wisconsin State Fair is proud to be part of our community and appreciate all the visitors who continue to support us every year! Thank you for your interest in including us to be part of your event.
Wisconsin State Fair is asked to support many charitable organizations throughout the year, and we will make every effort to accommodate as many requests as possible but cannot honor all requests.
To be considered for a donation, please complete the form below.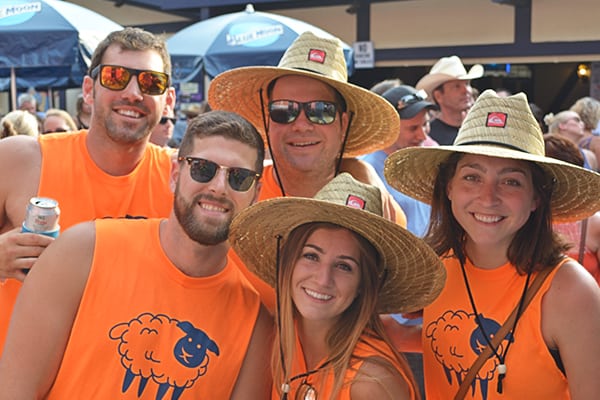 Donation Request Criteria
The following criteria must be met for us to consider your request for a donation:
Requests will only be accepted from November 4, 2019 – February 2020. Wisconsin State Fair reserves the right to change this date based on the number of requests we receive.
Organization must carry a 501(c)3 status, proof required
Requests must be submitted at least 30 days prior to your event
Wisconsin State Fair will support organizations in Wisconsin and Illinois
Organizations are limited to one (1) request per 12-month period
We are unable to donate to for-profit companies or employee/volunteer/membership appreciation, incentives, or recognition events. Our hope is that our donation packages can earn your organization additional funds through an auction or raffle at your event.
Events held during the annual Wisconsin State Fair (August 6-16, 2020) will not be considered
Please Note: Submitting an online request does not guarantee a donation. Only online requests will be considered. Email, mail, or phone-in requests will not be accepted.
Donation Package
Approved requests will be awarded the following package, courtesy of Wisconsin State Fair.
Four (4) General Admission Tickets
Four (4) Original Cream Puffs vouchers
Four (4) SpinCity Ride or Game Vouchers
One (1) Bargain Book Voucher
Total Donation Package Value: $101
Donation package will be mailed at least two weeks prior to your event to the contact information provided on the Donation Request Form.
We wish you the best of luck with your event, and we look forward to seeing you at the 2020 Wisconsin State Fair, presented by U.S. Cellular, August 6-16!