All permanent restroom facilities at the Fair Park are accessible to patrons with disabilities. Accessible parking is available in all State Fair Park lots. For information on accessible Main Stage concert seating, please call 414.266.7100.
Please visit the Guest Services Pavilion during the Fair for audio schedules and information on wheelchair and electric scooter rentals, which can be reserved prior to or upon arrival at the Fair (based on availability).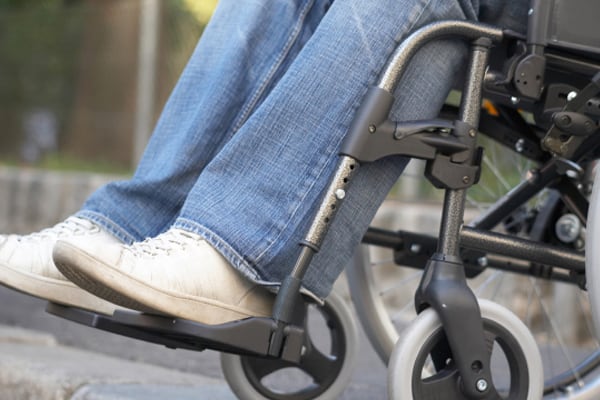 Accessible Parking:
Parking is $12 per vehicle. Designated accessible parking areas are as follows:
Enter Gate 1 at S. 79th Street and W. Greenfield Avenue
Enter Gate 3 on S. 84th Street near the State Fair Transit Center to be directed to special parking areas
Enter Gate 7 at the north end of the Fair Park on Kearney Street (1-94 frontage road)
Proper decals or license plates must be displayed.
ALL PARKING IS ON A FIRST-COME, FIRST-SERVED BASIS
Restrooms:
Accessible restrooms are located throughout the Park for Fairgoers' convenience in the Exposition Center, Wisconsin Products Pavilion, corner of Grandstand Avenue and First Street, and at the corner of Central Avenue and Second Street.
Specially equipped portable restrooms are available at the State Fair Main Stage presented by Potawatomi Hotel & Casino and at the U.S. Cellular® Main Gate.
A Family Restroom is located in the north lobby of the Exposition Center.
Wheel Chair & Scooter Rentals:
Daily rentals of wheelchairs and/or electric scooters are offered at three locations including the U.S. Cellular Main Gate, at the admission entrance on the northeast corner of Grandstand Avenue and Main Street, and at the admission entrance at Gate 4. Rentals fees are:
$25 Wheelchair or Oversized Wheelchair
$60 Electric Scooter ($40 after 6 pm)
Electric scooters may be reserved online or by phone at 262.677.2696 (processing fees will apply).
You must provide a valid, major credit card for use as a deposit. Visa, MasterCard, Discover and cash are accepted. Rentals must be returned by 10:30 pm Sunday – Thursday, 11:30 pm Fridays & Saturdays, and 9:30 pm on the final Sunday.
Charging stations are available at all of our locations for charging patrons' scooters. A compressor is also available at the Gate 4 location.
Other Services:
Service Animals:
Working service animals are permitted and are required to be on a leash, harnessed or tethered.
Audio Fair Information:
Fair schedules and information are available as audio files at the Guest Services Pavilion on Central Avenue and Main Street (near north entrance of Exposition Center).
The State Fair Main Stage presented by Potawatomi Hotel & Casino:
ADA Ramp is General Admission