This in-depth agricultural exhibit focuses entirely on horses.
The "Neigh"borhood Corral features grooming demonstrations, educational displays and more, all of which feature engaging and exciting information about the horse industry.
Located in Ag Village in the lower level of the Livestock/Horse Barn with the main entrance off of Central Avenue.
Open daily from 9 am – 9 pm.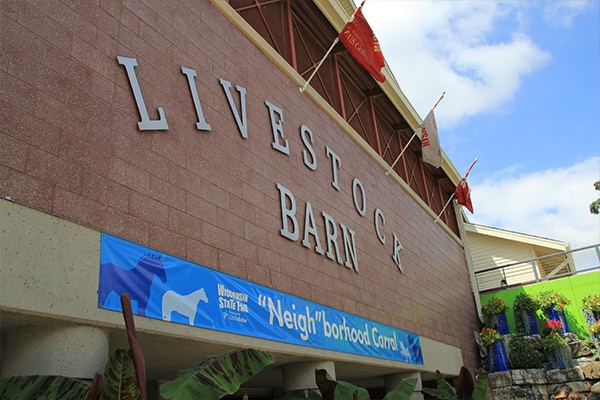 Here's a Glimpse into the Exhibit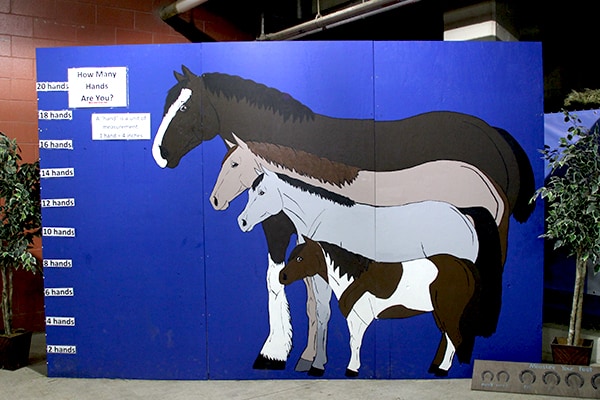 Measuring a Horse's Height
Did you know that the height of a horse is measured in hands? One hand is equal to four inches.
See how you measure up to horses by measuring yourself in hands in the "Neigh"borhood Corral.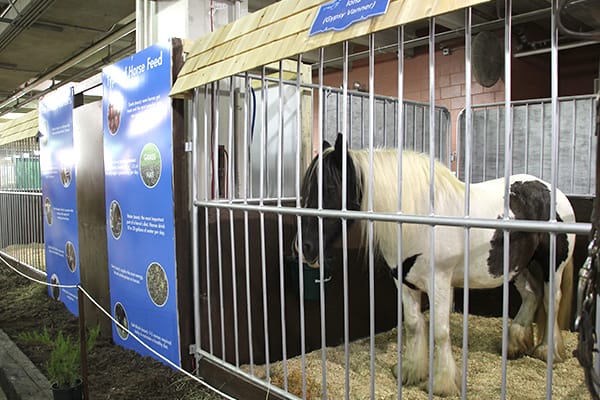 What Does a Horse Eat
Ever wonder how many of gallons per day a horse needs?
Find out from one of the many informational displays located inside the "Neigh"borhood Corral. Not only can you learn about a horse's diet, but also learn about the different horse competitions at the Fair, what makes a horse a draft horse, and more.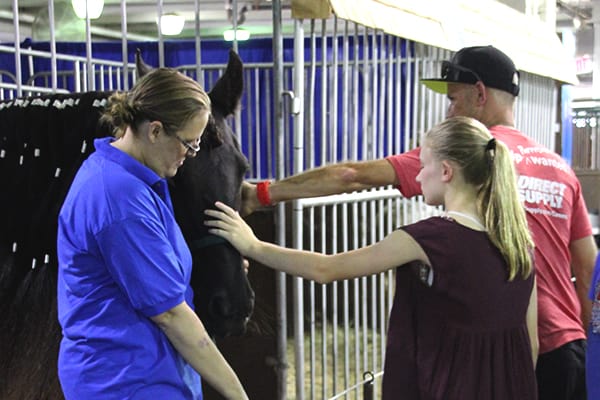 Ask a Horse Expert
Have a horse-related question that isn't answered in the exhibit? Ask one of the horse experts located throughout the "Neigh"borhood Corral.