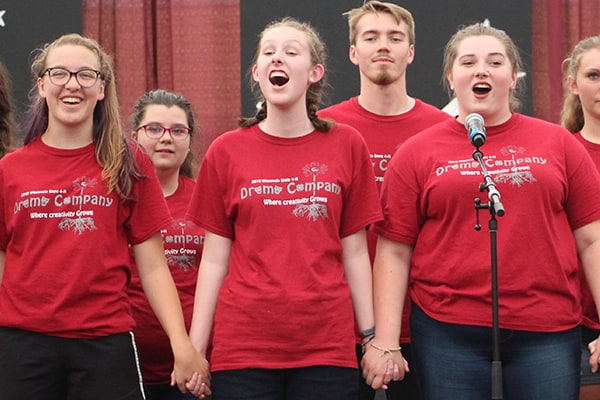 Youth Expo is comprised of a variety of programs including performances, style revues, activity stations and project exhibits. These programs showcase Wisconsin youth organizations and provide valuable learning experiences for youth participants.
Youth Expo participants receive statewide recognition of talent while being presented with opportunities to further develop their leadership and communication skills, network with new people, build self-confidence, develop new friendships, and have fun at Wisconsin State Fair.
All Wisconsin organizations dedicated to youth development are encouraged to apply and participate in Wisconsin State Fair Youth Expo programs. The current list of approved organizations are: Wisconsin 4-H, Wisconsin FFA, Boy Scouts and Girls Scouts.
For questions regarding Wisconsin State Fair Youth Expo programs, please email youthexpo@wistatefair.com
Information