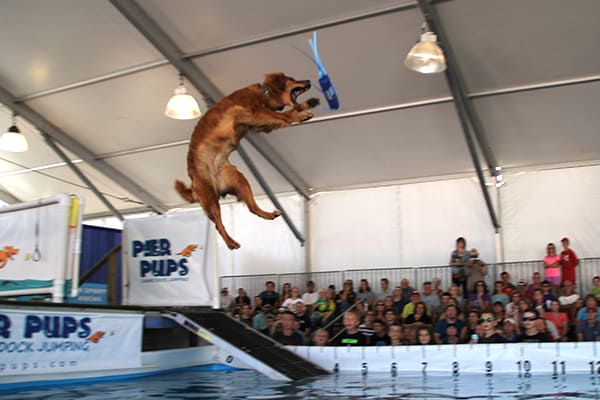 PLEASE READ ALL ENTRY INFORMATION
All entry forms will be available online in May.
Open Dog Diving Exhibitors may enter online in May.
Please check all arrival show and release dates carefully!
The entry office will open mid-April.
For questions regarding entering Wisconsin State Fair, please contact the Entry Office.
Email: entryoffice@wistatefair.com or phone: 414.266.7000.
Entry Deadline:
July 21, 2020: Postmark for mailed entries
July 21, 2020 at 5 pm (Central Time): Online entries close
Dock Diving Entry Information
Online Entries Closed
Dock Diving Entry Form
Open General Rules and Regulations (ALL OPEN EXHIBITORS MUST READ THIS SECTION)