Grand Champion Eats & Treats
This professional food competition for pickles, relishes, preserves, sauces, dairy mixes, fruits & vegetables, fermented products, sweets, treats, beverages, appetizers and snack foods is open to Wisconsin's small professional food businesses with yearly sales under $1,000,000.
Important dates for this contest:
Entry Deadline: July 19, 2023

Entry Drop-Off: July 19, 2023

Contest Judging: August 9, 2023
In addition to judging results and feedback, up to 12 businesses that enter the Grand Champion Eats & Treats Competition will have the opportunity to provide samples of their products entered in the competition for Fair guests.
See below for full details on entry requirements and show information.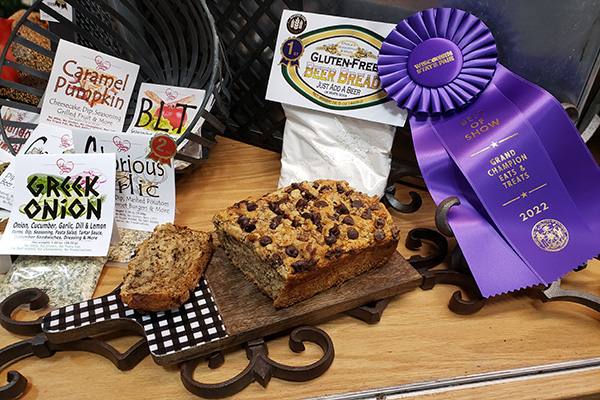 Grand Champion Eats & Treats Entry Information
Questions?
Questions regarding entering can be emailed to: entryoffice@wistatefair.com
Or call:
Junior & Open Shows; Dog Sports, Rabbit Hopping,
Meat & Dairy Products Contests: 414.266.7052
Competitive Exhibits: 414.313.2767
Mailing Address:
Wisconsin State Fair
Entry Department
640 S 84th Street
West Allis WI 53214