America's Dairyland is a leading producer of several dairy products for the nation.
These contests celebrate the licensed dairy manufacturing facilities across the State of Wisconsin. Contests are available for cheese, butter, yogurt, sour cream, fluid milk and custard.
Important dates:
Entry Deadline: June 10, 2022  – 5 pm (Central Time)

Product Delivery Dates:
Cheese, Butter, Yogurt, Sour Cream, Custard: June 13-16, 2022
Fluid Milk (only): June 21-22, 2022
Custard (only): June 23, 2022 at 10 am

Judging:
June 23, 2022 – 8 am

See below for full information on entry requirements and contest details.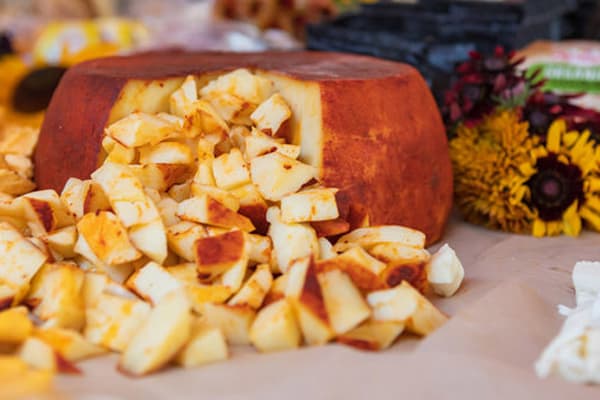 Dairy Products Entry Information
Questions?
Questions regarding entering can be emailed to: entryoffice@wistatefair.com
Or call:
Junior & Open Shows; Dog Sports, Rabbit Hopping,
Meat & Dairy Products Contests: 414.266.7052
Competitive Exhibits, Youth Exhibits: 414.313.2767
Mailing Address:
Wisconsin State Fair
Entry Department
640 S 84th Street
West Allis WI 53214