Drill Team: August 6 – 7, 2023
Hunter Over Fences: August 11, 2023
Gymkhana: August 12 – 13, 2023
Participation in the Champions Challenge Horse Show is by invitation from Wisconsin State Fair with counsel from Wisconsin 4-H Horse Project Leaders.
Invitations for Gymkhana, Hunter Over Fences and Trail are extended to youth who have demonstrated excellent sportsmanship and horsemanship at the previous year's State 4-H horse events. Invitations to Drill Teams are extended based on their coach applications, video presentations or on-site evaluations.
See below for full details on entry requirements and show information.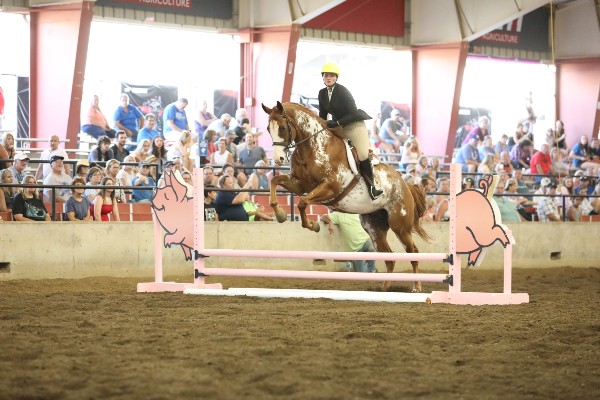 Champions Challenge Entry Information
General Open Show Rules & Information
Questions?
Questions regarding entering can be emailed to: entryoffice@wistatefair.com
Or call:
Junior & Open Shows; Dog Sports, Rabbit Hopping,
Meat & Dairy Products Contests: 414.266.7052
Competitive Exhibits: 414.313.2767
Mailing Address:
Wisconsin State Fair
Entry Department
640 S 84th Street
West Allis WI 53214