Do you love sewing, knitting, crocheting, DIY home décor or making crafts for fun or as part of a hobby?
Then enter your best items in the Textile & Craft Competition at the State Fair!
Important dates for this competition:
Entry Deadline: May 24, 2023 – 7 pm Central Time

Entry Drop-Off Date: June 22, 2023: Noon-6pm

Judging: June 29, 2023: 10 am-4 pm
See below for full details on entry requirements and show information.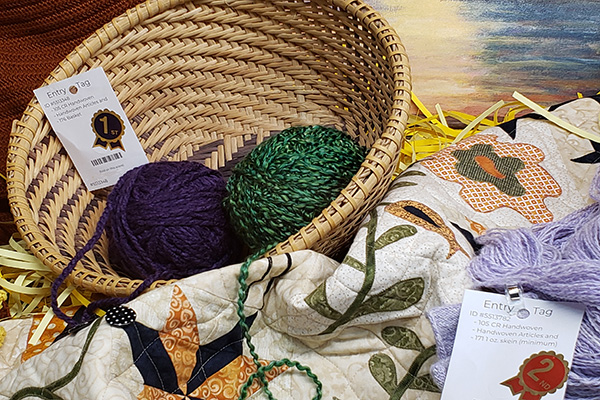 Textile & Craft Entry Information
Questions?
Questions regarding entering can be emailed to: entryoffice@wistatefair.com
Or call:
Junior & Open Shows; Dog Sports, Rabbit Hopping,
Meat & Dairy Products Contests: 414.266.7052
Competitive Exhibits: 414.313.2767
Mailing Address:
Wisconsin State Fair
Entry Department
640 S 84th Street
West Allis WI 53214