These contests celebrate the licensed meat processing facilities across the State of Wisconsin.
Contests are available for bacon, bone-in ham, summer sausage, dried or smoked beef, flavored snack sausage, cooked bratwurst, whole muscle jerky, specialty cured meat product and ring bologna.
Important dates:
Entry Deadline: June 2, 2023

Product Delivery Dates: June 5-7, 2023 (8 am – 4:30 pm)

Judging: June 9, 2023
See below for full information on entry requirements and contest details.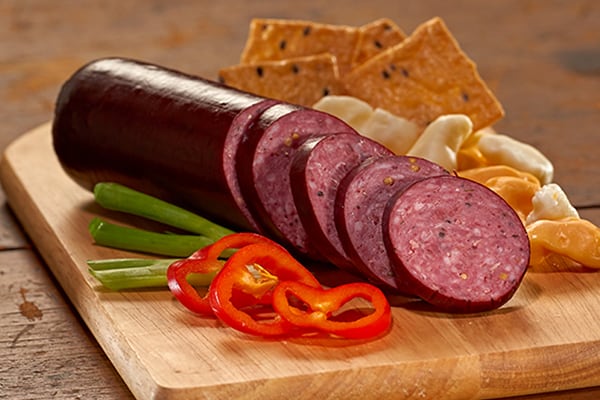 Meat Products Entry Information
Questions?
Questions regarding entering can be emailed to: entryoffice@wistatefair.com
Or call:
Junior & Open Shows; Dog Sports, Rabbit Hopping,
Meat & Dairy Products Contests: 414.266.7052
Competitive Exhibits: 414.313.2767
Mailing Address:
Wisconsin State Fair
Entry Department
640 S 84th Street
West Allis WI 53214