Entry Deadline: July 11, 2023
Contest Dates
Main Event: Monday, August 7, 2023
Quick Paint: Tuesday, August 8, 2023
Open to all artists, the Plein Air at the Fair competition challenges artist to create artwork onsite at the Wisconsin State Fair of scenes throughout the event.
Finished works can be submitted for awards and artwork will be available for purchase by the general public through the remainder of the State Fair.
See below for full details on entry requirements and show information.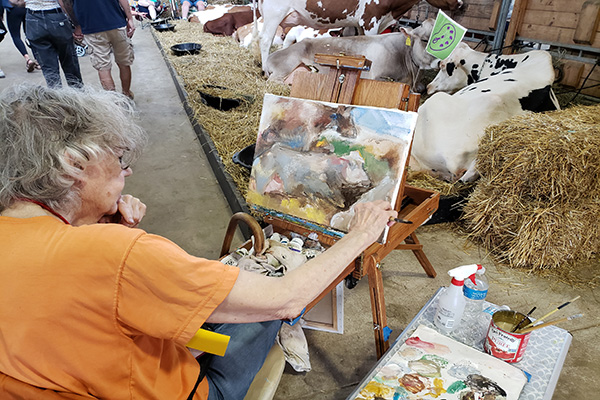 Plein Air at the Fair Entry Information
Questions?
Questions regarding entering can be emailed to: entryoffice@wistatefair.com
Or call:
Junior & Open Shows; Dog Sports, Rabbit Hopping,
Meat & Dairy Products Contests: 414.266.7052
Competitive Exhibits: 414.313.2767
Mailing Address:
Wisconsin State Fair
Entry Department
640 S 84th Street
West Allis WI 53214