August 1-6, 2023
Junior Dairy Goat exhibitors must be between the ages of 12-19 by January 1st of the current year and have completed YQCA certification.
See below for full details on entry requirements, show information, and upcoming deadlines.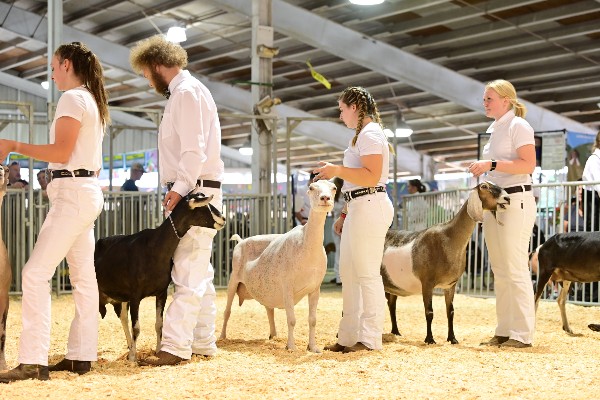 Junior Dairy Goats Entry Information
General Junior Show Rules & Information
Questions?
Questions regarding entering can be emailed to: entryoffice@wistatefair.com
Or call:
Junior & Open Shows; Dog Sports, Rabbit Hopping,
Meat & Dairy Products Contests: 414.266.7052
Competitive Exhibits: 414.313.2767
Mailing Address:
Wisconsin State Fair
Entry Department
640 S 84th Street
West Allis WI 53214