Fairtastic Poster Art Competition
The 2023 Fairtastic Poster Competition is celebrating a decade by inviting the previous Fairtastic winning artists to compete to be named the 2023 Grand Champion Artist! This year, Milwaukee artist Ryan Steiskal makes his return as the 2023 Grand Champion Artist. After winning in 2020 with a vibrant piece, Ryan's 2023 acrylic ink piece features all things that make the Wisconsin State Fair fantastic. Look closely and see everything from agriculture to SpinCity, plein air, quilts, flowers, Fair food, iconic locations and much more.
Commemorative posters and postcards featuring the artwork will be available for purchase during the 2023 Wisconsin State Fair. Proceeds support the Wisconsin State Fair Park Foundation.
The Wisconsin State Fair Park Foundation was established in 1995 as a non-profit corporation with the mission of securing partnerships to support youth development programs, assisting with future planning and providing funding for capital improvements for Wisconsin State Fair Park. For more information, please visit WSFPFoundation.org.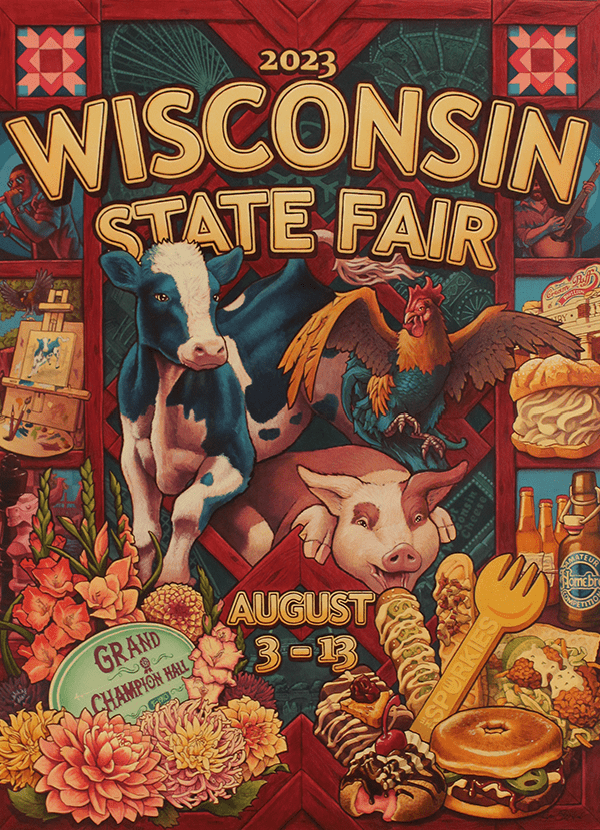 Artist: Ryan Steiskal, Milwaukee WI
Past Fairtastic Art Posters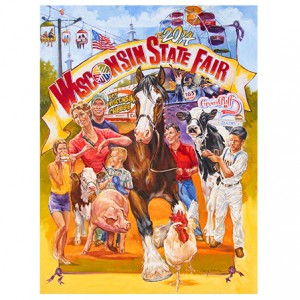 2014 – Larry Schultz, Milton WI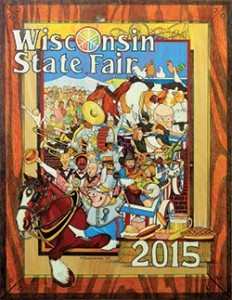 2015 – F. Paul Dominguez, Watertown WI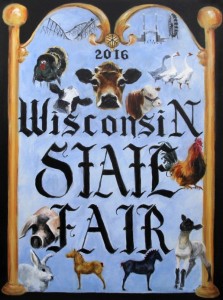 2016 – Rozan Henning, Augusta WI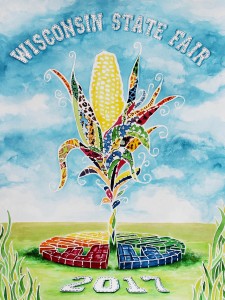 2017 – Julie Roth, West Bend WI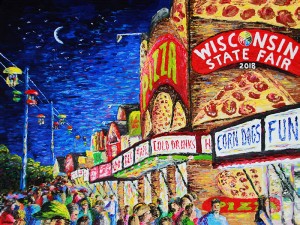 2018 – Laura Jackson, Muskego WI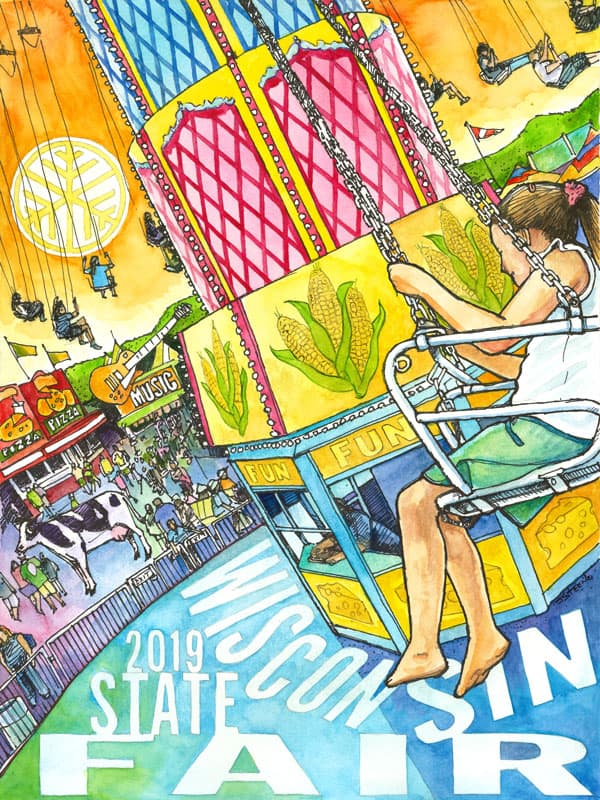 2019 – James Steeno, Milwaukee WI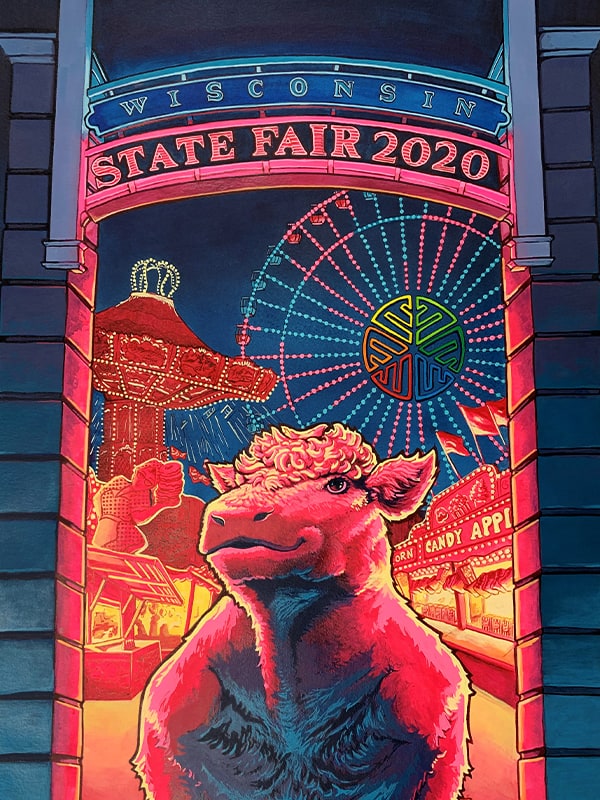 2020 – Ryan Steiskal, Milwaukee WI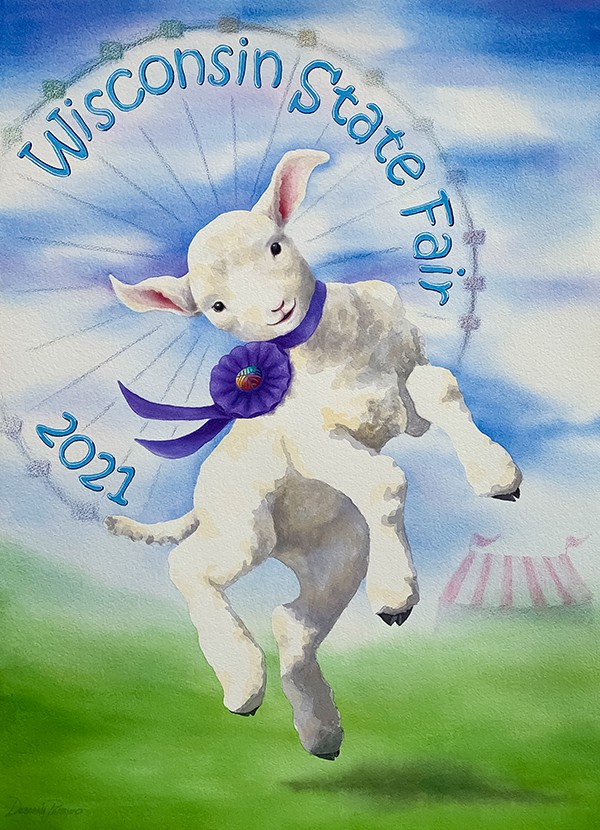 2021 – Deborah Perrino, Janesville WI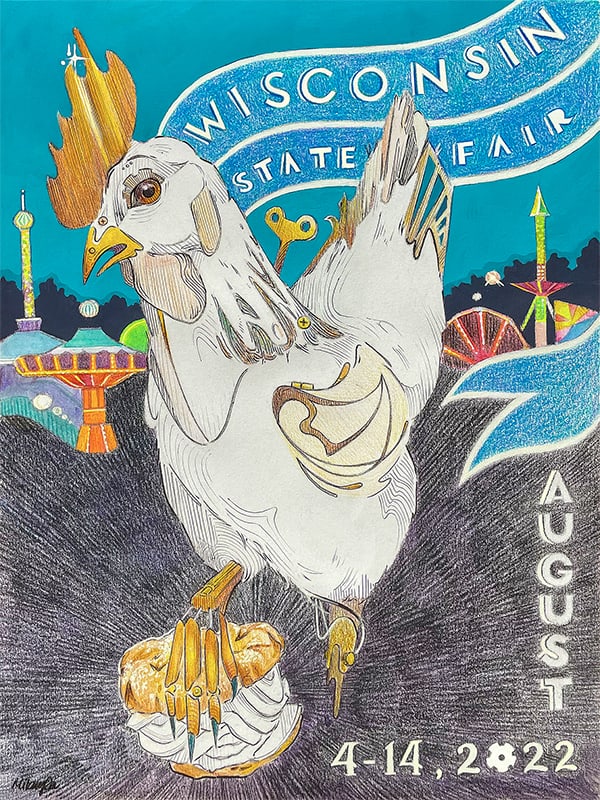 2022 – Mikayla Albrecht, Appleton Wisconsin