Fairtastic Poster Art Competition
Entry Deadline: January 26, 2022
Calling all artists for this one-of-a-kind opportunity!
Enter a color sketch for the 2022 Fairtastic Poster Competition celebrating the Wisconsin State Fair and you could win a $1,000 grand prize.
Plus, final artwork will be featured on a commemorative poster, postcards and more.
See below for complete entry information and the entry form.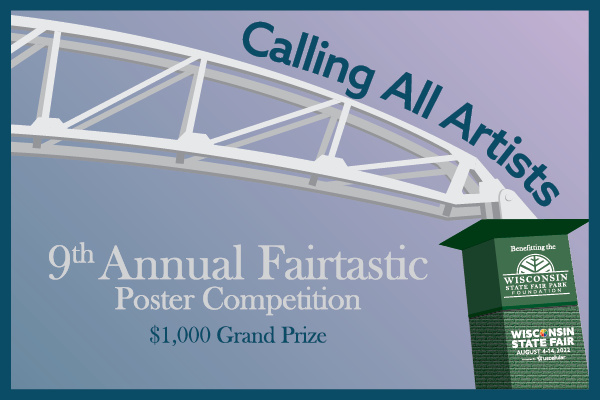 2022 Fairtastic Poster Art Entry Information
Questions?
Mail Entries to:
Wisconsin State Fair
Fairtastic Poster Art Competition
640 S 84th Street
West Allis WI 53214