August 1-6, 2023
Junior Boer Goat exhibitors must be between the ages of 12-19 by January 1st of the current year and have completed YQCA certification.
February 2023: There will be no Junior Boer Goat in the 2023 Governor's Blue Ribbon Livestock Auction. Adding a new species to the Livestock Auction requires extensive planning and many considerations that affect not only the logistics of the Wisconsin State Fair and GBRLA, but also State Fair staff, GBRLA volunteers and exhibitors.
The Wisconsin State Fair Park Board Chairman, John Yingling, and the board's Agriculture Committee, are supportive of this decision for 2023. Chairman Yingling, the Agriculture Committee and State Fair staff are committed to including Junior Boer Goat representation in the 2024 Governor's Blue Ribbon Livestock Auction.
See below for full details on entry requirements, show information, and upcoming deadlines.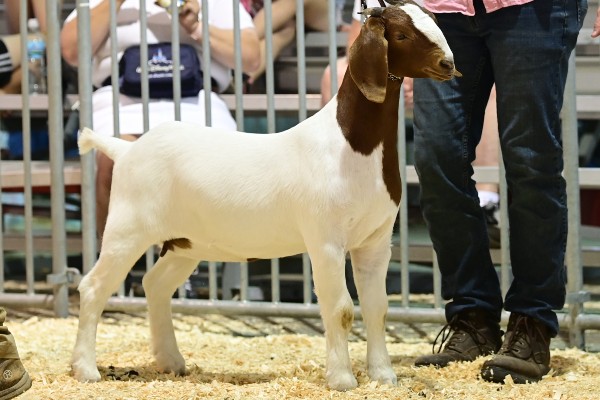 Junior Boer Goats Entry Information
General Junior Show Rules & Information
Questions?
Questions regarding entering can be emailed to: entryoffice@wistatefair.com
Or call:
Junior & Open Shows; Dog Sports, Rabbit Hopping,
Meat & Dairy Products Contests: 414.266.7052
Competitive Exhibits: 414.313.2767
Mailing Address:
Wisconsin State Fair
Entry Department
640 S 84th Street
West Allis WI 53214