Show Dates:
Junior Swine Breeding Gilts: TBD

Junior Swine Market Barrows: TBD
Junior Swine exhibitors must be between the ages of 12-19 by January 1st of the current year and have completed YQCA certification.
See below for full details on entry requirements, show information, and upcoming deadlines.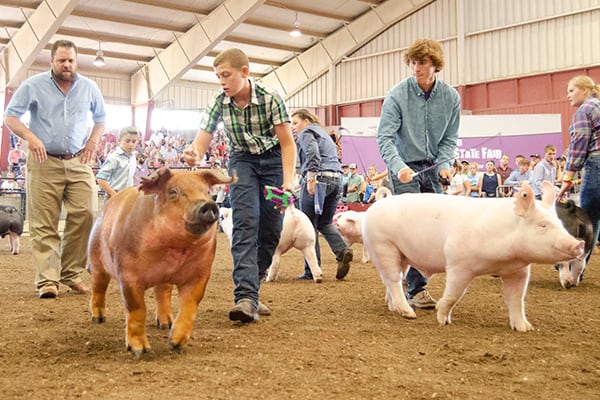 Junior Swine Entry Information
General Junior Show Rules & Information
Questions?
Mailing Address:
Wisconsin State Fair
Entry Department
640 S 84th Street
West Allis WI 53214