Do you brew beer for fun or as part of a hobby? Then enter your best brews in the State Fair Amateur Homebrew Competition!
This contest includes over 100 classes for American, British, Belgian, German, and Specialty beers plus over 20 additional classes for Meads and Ciders.
Important dates for this competition:
Entry Deadline: April 12, 2022

Entry Drop-Off Date: May 5, 2022, by end of business day (to locations listed in the entry information)

Judging: May 20 and 21, 2022
The 2022 Wisconsin State Fair Amateur Homebrew Competition will be limited to the first 250 entries received. Each exhibitor may submit up to six entries.
See below for full details on entry requirements and competition details.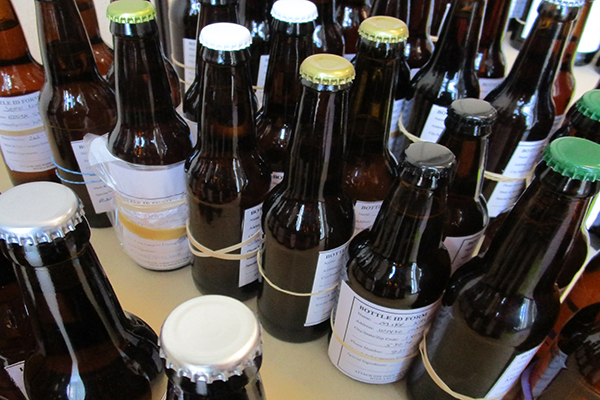 Amateur Beer Entry Information
Questions?
Questions regarding entering can be emailed to: entryoffice@wistatefair.com
Or call:
Junior & Open Shows; Dog Sports, Rabbit Hopping,
Meat & Dairy Products Contests: 414.266.7052
Competitive Exhibits, Youth Exhibits: 414.313.2767
Mailing Address:
Wisconsin State Fair
Entry Department
640 S 84th Street
West Allis WI 53214