If you love to shop, State Fair is a dream come true! Check out the Exposition Center, Central Marketplace, Mile Marketplace, Galleria and the streets in between to pick up this year's newest gadgets, take in intriguing demonstrations and to browse both old and new favorites.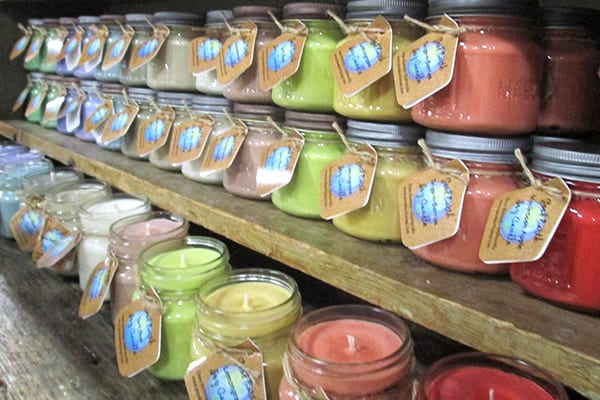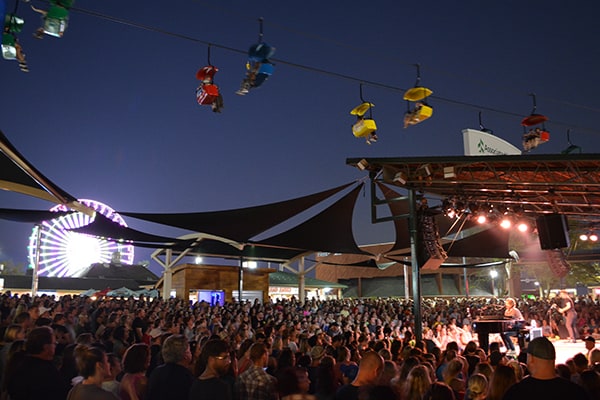 Central Marketplace
The Central Marketplace in the Associated Bank Amphitheater offers a variety of shopping, from handmade doll clothes to Milwaukee-themed apparel.
Located in the Associated Bank Amphitheater with entrances on Second Street, Central Avenue, Benno's Micro Alley, and Grandstand Avenue.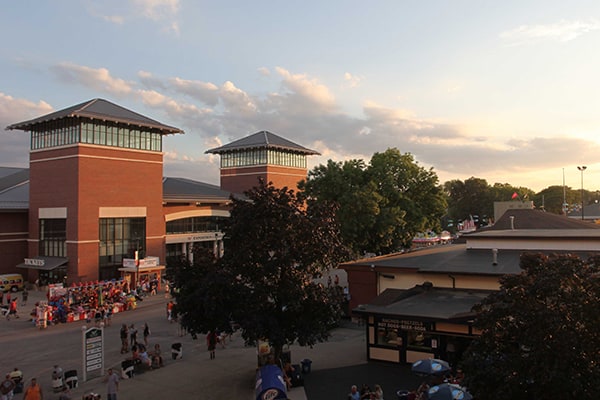 Exposition Center
The air-conditioned 200,000 square foot Exposition Center is a shopper's paradise! Whether you need a new mattress or patio set, or just want the latest as-seen-on-TV gadgets, this is the place to visit.
Located on the south end of the Fair Park with entrances on Main Street and along the west side of the building.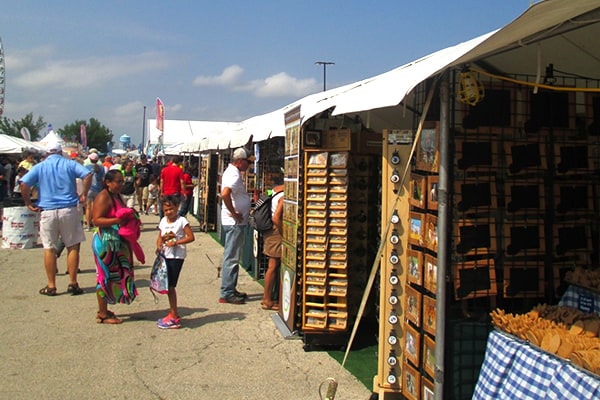 Galleria
The Galleria offers custom fitted toe rings, beach bags, handmade baskets and more.
Located in the Big Back Yard with entrances on First Street, Wetley Way and Main Street.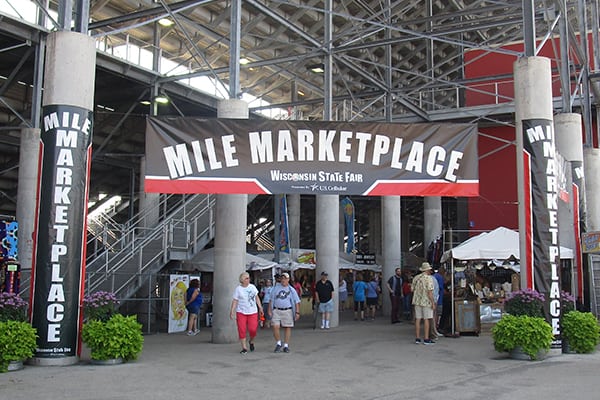 Mile Marketplace
Escape the crowds in the Mile Marketplace featuring vendors selling everything from personalized hand sculptures to custom stamped charms.
Located under the Grandstand with entrances along the middle of Grandstand Avenue.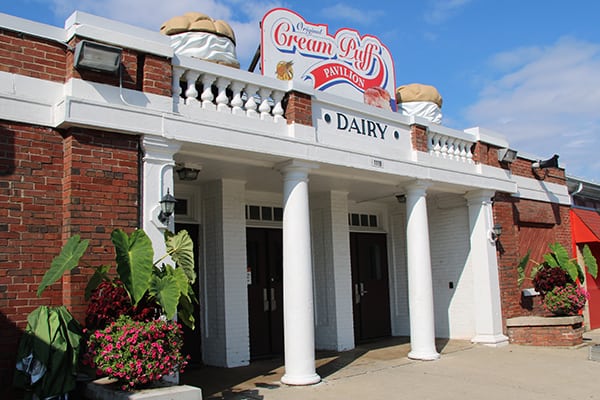 Original Cream Puff Pavilion
Find more than just cream puffs in the Original Cream Puffs Pavilion; get your ready-to-mix soup and dip mixes, packaged nuts, confections and the favorite beef wellington, all at this location.
Located on the south end of the Fair Park with entrances on First Street, Dairy Lane, Main Street and through the Big Back Yard.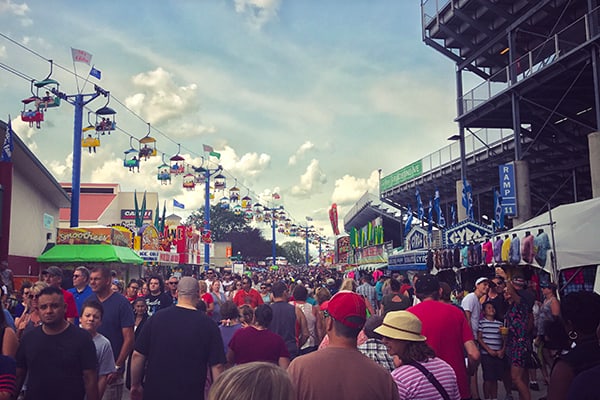 Outside
Sprinkled throughout the Fair Park in and amongst the food concession trailers, find all sorts of treasures like decorative fish made from coconuts, custom-made signs, airbrush tattoos and much more.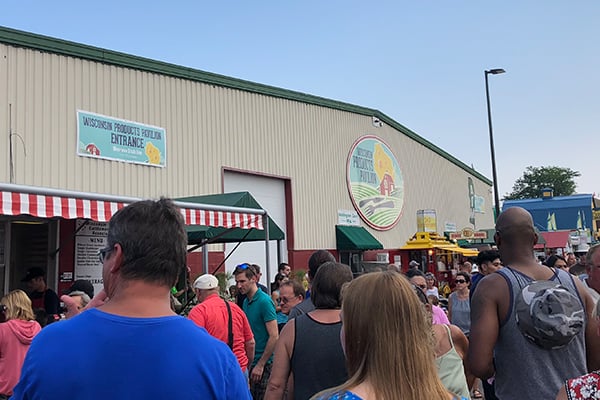 Wisconsin Products Pavilion
The Wisconsin Products Pavilion is the one-stop shop for all your meals and snacks at the State Fair. No matter if you want a maple syrup sundae or a duck fajita sandwich, we have it all here for you at family-friendly pricing. After visiting, you will see why agriculture is Wisconsin's greatest industry.
Located near Ag Village with entrances on Wisconsin Way, Central Avenue and Grandstand Avenue.