Fairtastic Poster Art Competition
The 2020 award-winning Fairtastic Posters artist, Ryan Steiskal of Milwaukee, Wisconsin, created a dream-inspired illustration highlighting the rides, food and the surreal neon-fueled atmosphere of the Wisconsin State Fair. At the focal point, Ryan illuminated the cow by the colorful lights of the rides and concessions stands, the cow's eyes full of wonder as she takes in all the sounds, smells and adventures of the iconic State Fair. Through this depiction, Ryan allows and wishes the viewer to connect with their individual experience from the Wisconsin State Fair.
Commemorative posters and postcards featuring the artwork will be available for purchase via the online Official FairWear Store. Proceeds support the Wisconsin State Fair Park Foundation.
The Wisconsin State Fair Park Foundation was established in 1995 as a non-profit corporation with the mission of securing partnerships to support youth development programs, assisting with future planning and providing funding for capital improvements for Wisconsin State Fair Park. For more information, please visit WSFPFoundation.org.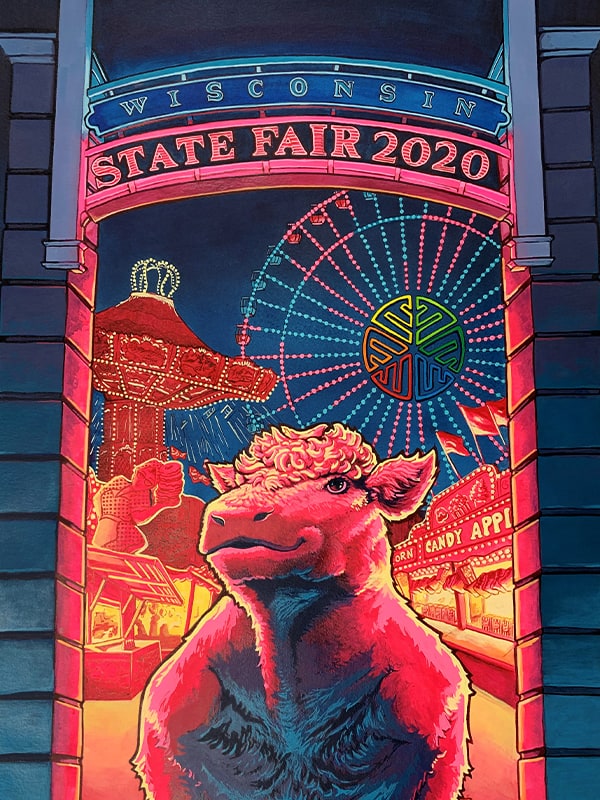 Benefiting the Wisconsin State Fair Park Foundation
Past Fairtastic Art Posters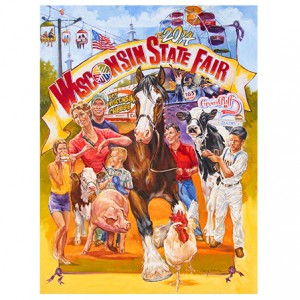 2014 – Larry Schultz, Milton WI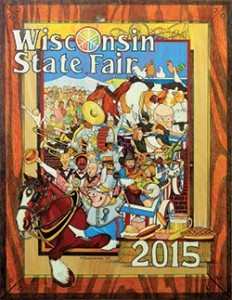 2015 – F. Paul Dominguez, Watertown WI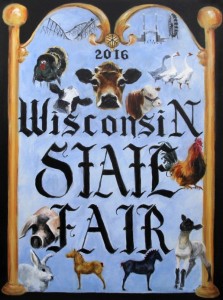 2016 – Rozan Henning, Augusta WI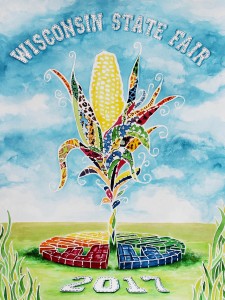 2017 – Julie Roth, West Bend WI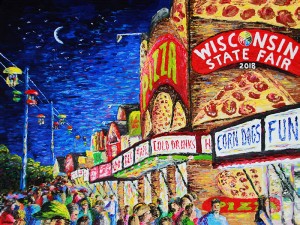 2018 – Laura Jackson, Muskego WI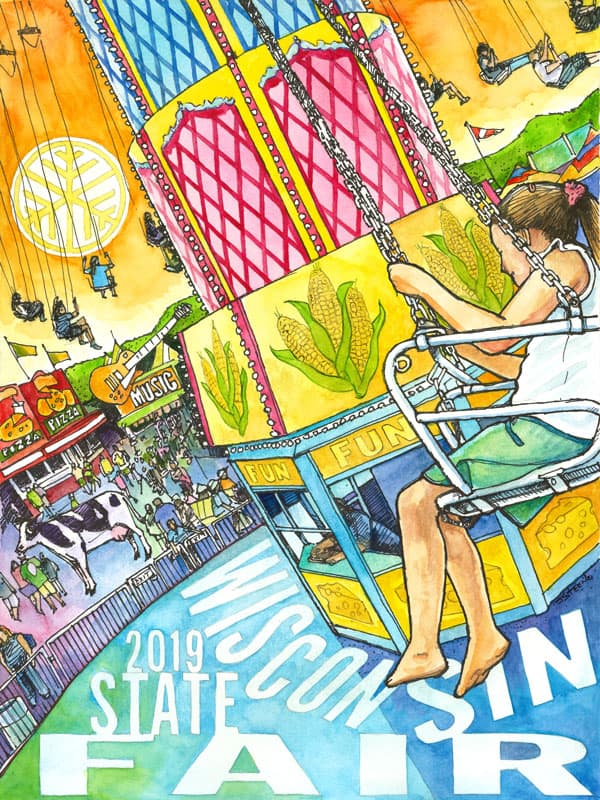 2019 – James Steeno, Milwaukee WI