Wish that your dog could enjoy the State Fair, too? Enter your furry friend in the Dog Sports competitions at the State Fair!
Important dates for this competition:
Entry Deadline: July 13, 2022

Judging: August 4-14, 2022 (dates vary by show)
See below for full details on entry requirements and show information.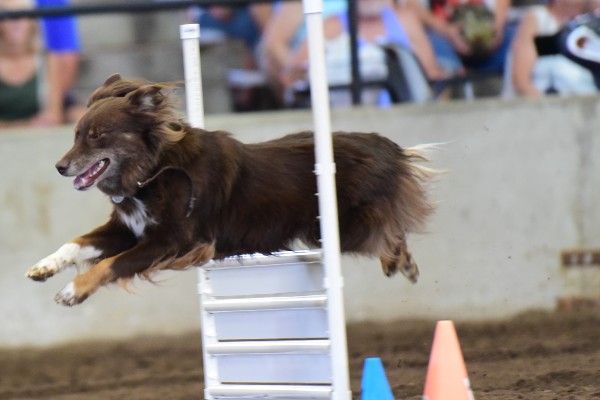 Dog Sports Entry Information
Questions?
Questions regarding entering can be emailed to: entryoffice@wistatefair.com
Or call:
Junior & Open Shows; Dog Sports, Rabbit Hopping,
Meat & Dairy Products Contests: 414.266.7052
Competitive Exhibits, Youth Exhibits: 414.313.2767
Mailing Address:
Wisconsin State Fair
Entry Department
640 S 84th Street
West Allis WI 53214