Exhibitor Order Forms & Rates
Thank you for exhibiting with an event at Wisconsin State Fair Park!
Onsite services can be ordered below either through the online portal or by completing an order form.
Please fax order forms to 414-266-7119 or mail to: Wisconsin State Fair Park 640 South 84th Street West Allis, WI 53214 Attn: Event Services.
If you have any questions, please do not hesitate to contact your Event Manager at 414-266-7300.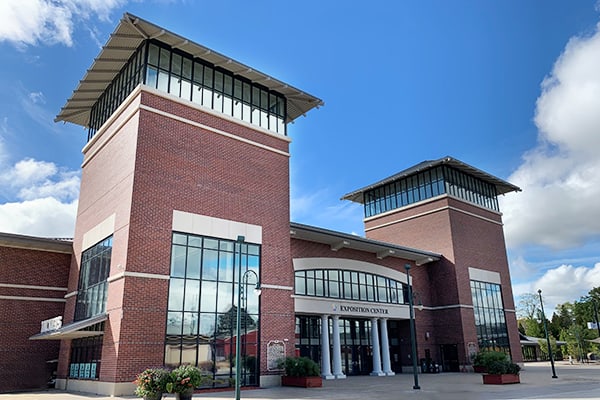 Order Services Online
Exhibitors can now order services online (electric, IT, etc.) for shows in the Exposition Center.
What you need to know:
Company information
Credit card
Email address
You'll create a user name (your email address) and password that sets up an account for you to use for all future shows.
Advance rates apply up to 14 days prior to show opening.
Online ordering is available until 5 days prior to show opening.
Questions? Call 414-266-7300 or email EventServices@wistatefair.com.
Please review our Electrical Guidelines prior to ordering utilities.
Click the button below to get started. (Page may take a moment to load; please be patient.)
Order Services Form
Use this form to order Electrical, Telephone, High Speed Internet, Gas, Water/Drain and Compressed Air. Services must be ordered at least 14 days in advance of show opening date to receive advance pricing.
Please review our Electrical Guidelines prior to ordering utilities.
Sign and Banner Hanging Form
All banner and sign hanging needs will be coordinated through Wisconsin State Fair Park. Your Event Manager will facilitate the scheduling of labor necessary to perform this service at prevailing rates. Service orders must be received at least (14) days prior to the start of the event.
Food & Beverage Sale and Distribution Request Form
All sampling and/or distribution of food and beverage items during an event requires written approval from Wisconsin State Fair Park prior to the start of the event. Only items that do not directly compete with concession items will be considered. Sample sizes are limited to (1) ounce for beverages and (2) ounces for food products. Products for sale must have a minimum $10 sale price.
Parking Passes
Single-use parking passes are available for purchase from the Exhibitor Services Office at the Exposition Center. The cost is $6 each. The passes may be purchased during show move-in only. There is no charge for parking during move-in or move-out.