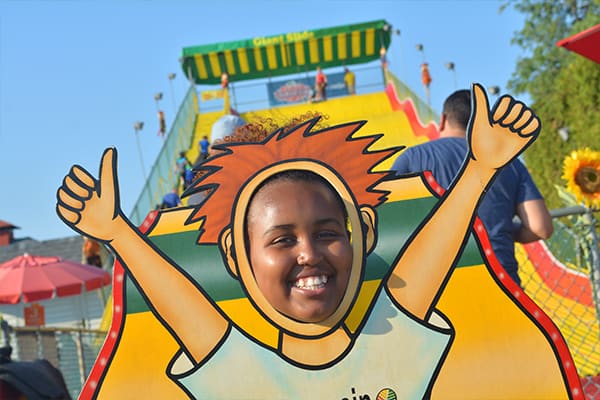 Cost: 3 Credits per Slide
Missed your chance in August to experience this State Fair staple?
No worries! Harvest Fair is the perfect time for a magic carpet ride down the 200-ft. slide.
Closes at 11pm on Friday & Saturday and 5pm on Sunday.
Located on Second Street & Central Mall.