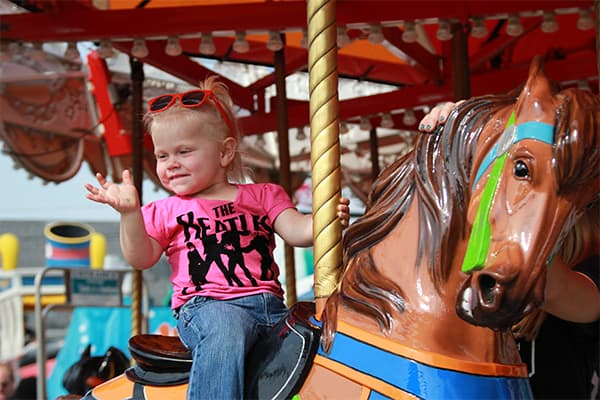 Cost: 4 Credits per Ride
With 15 kid-friendly rides, this area is abundant with excitement! Rides to include: Cliff Hanger, Scooter, Sizzler, Rock Star, Merry-Go-Round, Rocking Tug, Bumblebee, Puppies, Rio Grande Train, Farm Tractor, Spider-Man, Orient Express, Wacky Shack, Lolli Swing.
Closes at 11pm on Friday & Saturday and 5pm on Sunday.
Find all these rides in the Back 40, located on the west side of Harvest Café.