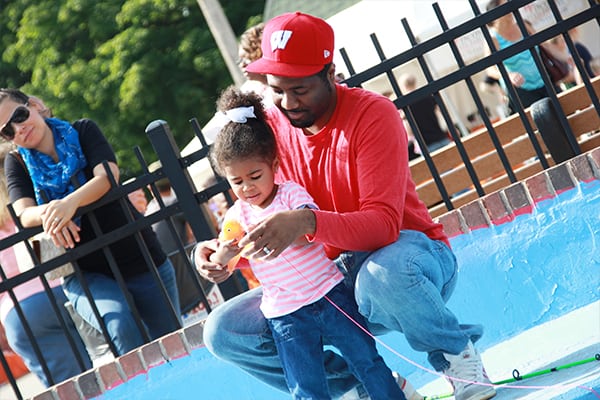 Accessible Parking and Services include:
Accessible Parking

Accessible Restrooms
Accessible Parking:
Parking is $6 per vehicle. Designated accessible parking areas are as follows:
Enter Gate 1 at S. 79th Street and W. Greenfield Avenue

Enter Gate 4 on S. 84th Street to be directed to special parking area
ALL PARKING IS ON A FIRST-COME, FIRST-SERVED BASIS
Proper decals or license plates must be displayed.
*Please note: On-site electric scooter, wheelchair, stroller and wagon rentals will not be available for the 2019 Harvest Fair.