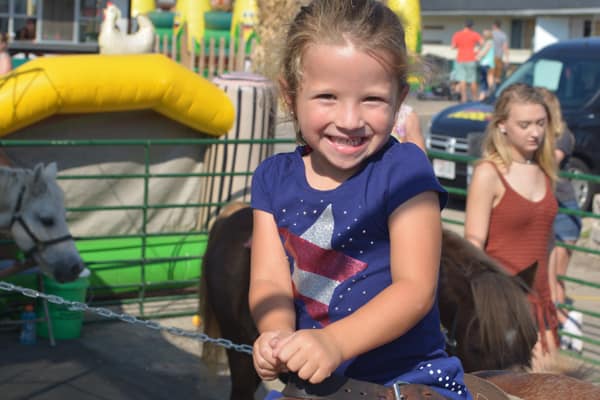 The rides listed below require credits loaded on a Ride & Activity Card. Have fun without the hassle of looking for cash or counting through tickets.
Credits cost $1 each and are available for purchase at several Ride & Activity Credit Booths at Harvest Fair.
Check back in September for the full list of rides.