Wells Fargo Food Donation Drive benefiting Hunger Task Force
Looking for a free admission ticket to the 2021 Wisconsin State Fair, August 5-15? Wells Fargo and Hunger Task Force have got you covered!
Donate four (4) cans of pears or peaches per person in your car on August 6, and each person who donated will receive a FREE admission ticket to the 2021 State Fair. Offer limited to the first 10,000 participants.
Donation Drive will be held from 9 am to 3 pm, and all vehicles should enter State Fair Park at Gate 7 off of W. Kearney Street.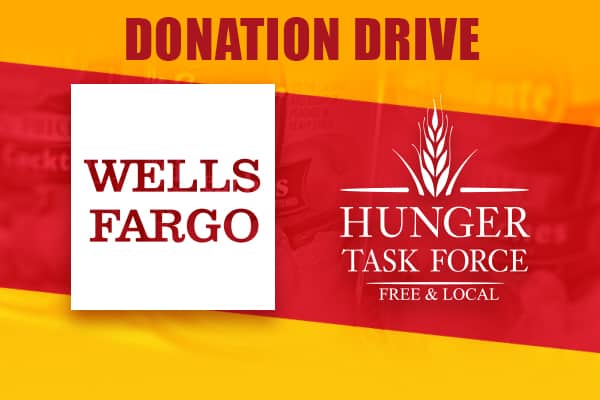 Frequently Asked Questions
Is there anything else I can do at State Fair Park after I participate in the Donation Drive?
Angela Sheahan
2020-07-29T09:58:28-05:00
Yes! Treat yourself for giving back to the community with a delicious Cream Puff! From 7 am – 8pm, get a 3-Pack or a 6-Pack of Cream Puffs to go, or opt for the Blue Ribbon Brownies or Chocolate Chip Cookies at the Curbside Cream Puffs presented by Sentry. For menu prices, location and more, click here.
You can also stick around and enjoy fair eats & treats at the Fair Food Drive-Thru presented by Bank Five Nine, beginning at 4 pm.