Wisconsin State Fair offers rideshare users a drop-off and pickup area on the north end of the Fair Park, outside of Spin City near the U.S. Cellular Main Gate.
This area was previously located at the Gate 4 transit area just north of Greenfield Avenue on 84th Street.
However, due to the significant growth in the number of fairgoers utilizing these services, we are moving the area to not only better serve our guests, but also to provide a safer experience.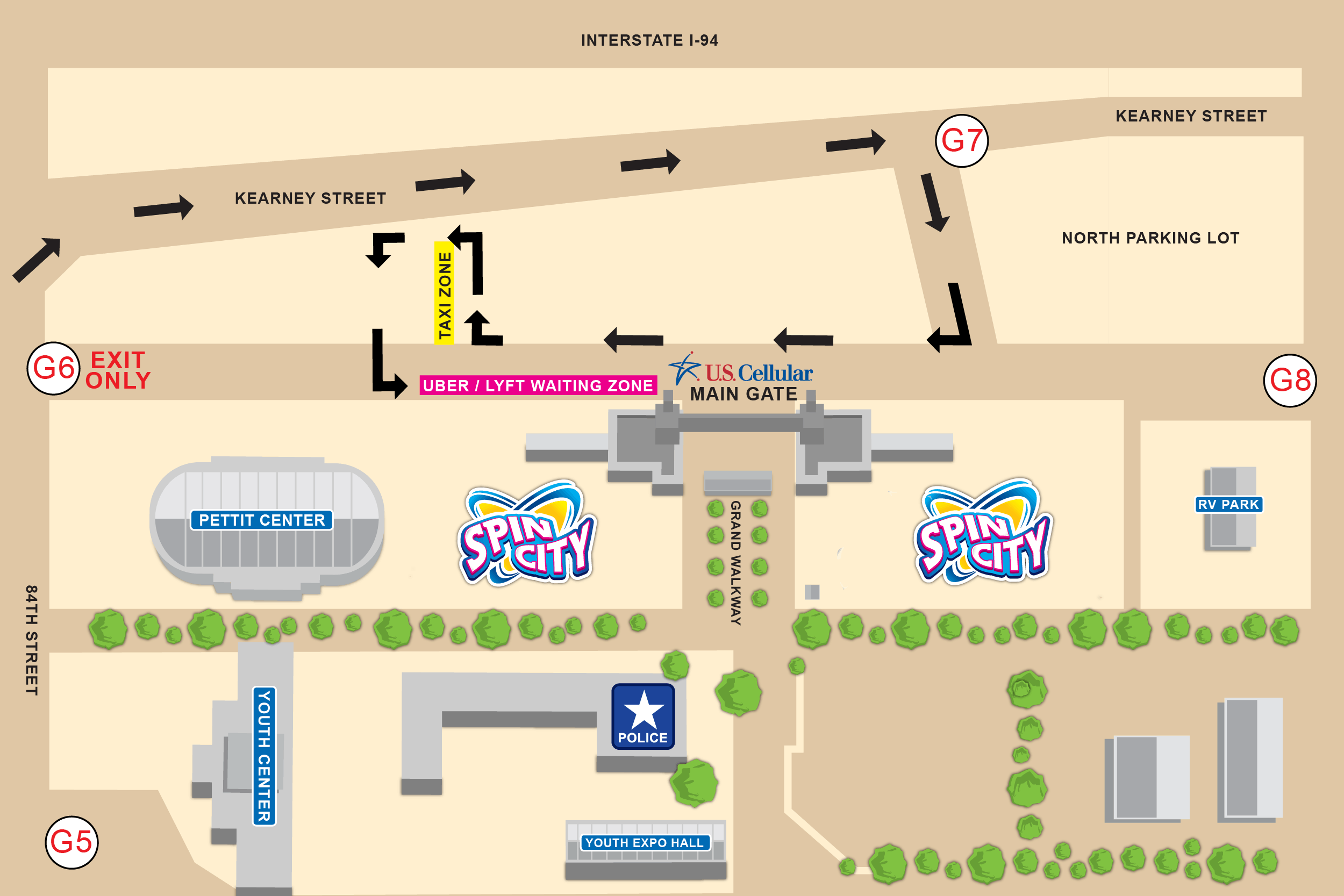 Details on Using the New Lyft, Uber & Taxi Area
Rideshare vehicles and taxis will now enter at Gate 7 located on Kearney Street.
Vehicles will turn right (west) into the North Parking Lot and then turn right again before proceeding to a designated turn around located near the Pettit Center (see map above).
Vehicles will then be able to pull up to the curb outside of the U.S. Cellular Main Gate on the south side of the street.
Clearly marked zones will allow users to quickly and easily find the correct rideshare vehicles.
Once riders enter their vehicles, drivers can exit at Gate 7 or Gate 8. No U-turns will be allowed. Both exits will allow for easy access to I-94 east and westbound and can head north or south via 76th Street.