Are you in pursuit of hoppyness? Then visit the newly expanded Sprecher Landing on North Grandstand Avenue and take in the amazing view!
People-watching at the Fair doesn't get any better than this.
A variety of Sprecher Beers will be served on the new park-like terrace, with ample seating and a Wisconsin Hop pergola.
The Sprecher Landing will serve up a variety of live music by respected local talent along with a delicious array of unique foods and beverages daily.
Located on North Grandstand Avenue.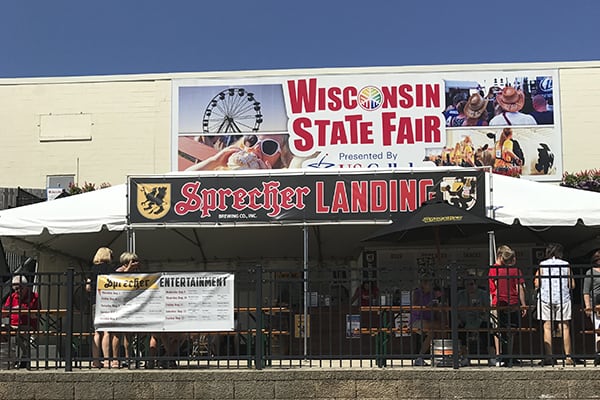 Stage Lineup:
Thursday, August 1
Friday, August 2
Saturday, August 3
Sunday, August 4
Monday, August 5
Tuesday, August 6
Wednesday, August 7
Thursday, August 8
Friday, August 9
Saturday, August 10
Sunday, August 11