Fried Fruit & Fried Olives
Located on Grandstand Avenue between Main Street & Benno's Micro Alley.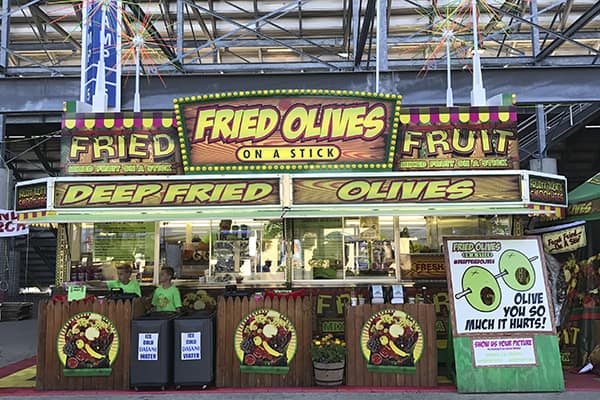 Menu Items:
The ultimate State Fair experience!! Our award-winning queen green olives stuffed with fresh jalapenos and cream cheese nestled in a seasoned crunchy batter, served on-a-stick with ranch for dipping and kick kup the taste with sriracha! Queen Green Olives + Fresh Jalapenos with Cream Cheese = Cheesy, Salty, Crunchy, Spicy Awesome Olives!!!! At Fried Fruit & Fried Olives.