Everything you need to give your home and yard ambiance and curb appeal.
See below for State Fair vendors with Home & Garden products.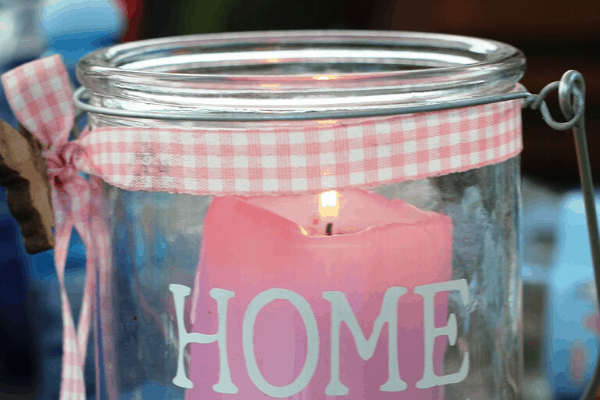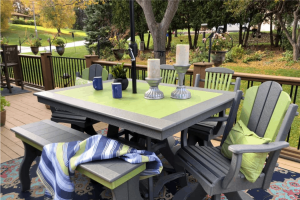 Amish Craftsmen Guild carries Timeless, Sustainable, Versatile outdoor furniture completely assembled & hand crafted by Amish crafters. Visit us in Cedarburg, WI or call 262-618-2105!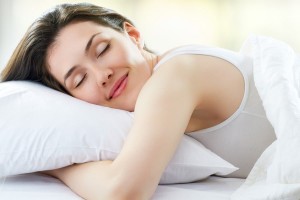 Bamboo Traditions sheets and pillows are the highest quality and best value! Naturally wick away moisture, wrinkle-free and stain-resistant. A fair staple since 2005. Use coupon code WISCONSIN to save 20%.
BATH FITTER
Sign up for your FREE estimate for a new tub or shower remodel.  Reference WI STATE FAIR for our show special:  20% off (up to $1000) & a FREE select accessory with purchase. Call to set up your estimate today – 262-395-4719!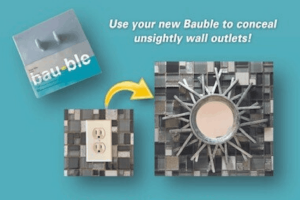 A Bauble simply plugs into any wall outlet when not in use to conceal its unsightly look, and simply unplugs when you need to access that outlet. All State Fair purchases of a Bauble 4-Pack will receive a FREE decoration! Shop online!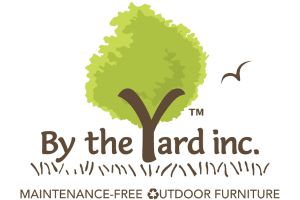 By The Yard is the premier manufacturer of maintenance-free outdoor furniture. We offer over 380 different products in 9 colors, and we back it all with a 35-year warranty.
Callen Construction makes window replacement enjoyable and hassle-free. See why over 50% of our business comes from previous customers, referrals, and neighbors. Schedule your FREE consultation: (414) 529-5509.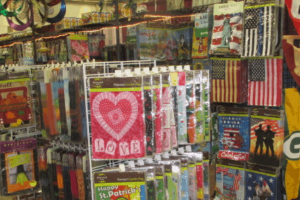 Lots of garden and house flags. Windsocks, balloon twisters and bunting. Shop online!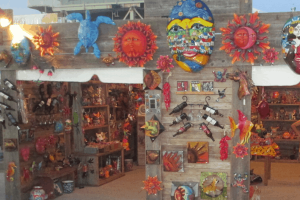 Elegancia Designs
Whimsical colorful home & garden décor: ceramic frogs, salamanders, turtles and other critters, mirrors, wine racks, Day of the Dead items, metal suns, hummingbirds, planters – all artisan made. 414-350-5852.
The Grill Mat keeps food from falling through cracks, still giving you delicious BBQ flavor and juiciness! Place your mat on the grill and cook food right on it. Use coupon code WISCONSIN to save 20%.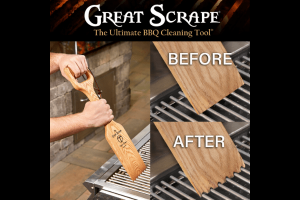 Great Scrape is an all natural grill cleaning tool made from premium hardwood. It custom grooves to uniquely fit your grill grate profile. No wire bristles! The perfect grilling accessory or BBQ gift.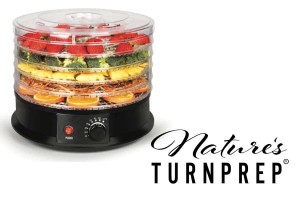 The Nature's Turnprep is a revolutionary new food dehydrating system. Using cyclonic air convection, food dries in half the time! Jerky, fruit snacks, dried herbs. Use coupon code WISCONSIN & save 20%.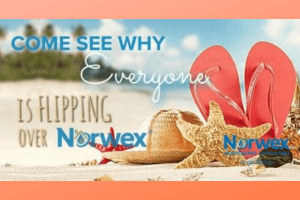 Norwex is focused on reducing the toxic chemicals in your homes!  We have high quality anti-bacterial microfiber and a full line of green cleaning products and also personal care!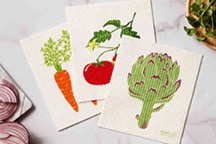 This eco-friendly dishcloth is a perfect replacement for paper towels. The dishcloth can be used on counter tops, granite, stainless steel, and glass. Use coupon code WISCONSIN & save 20%.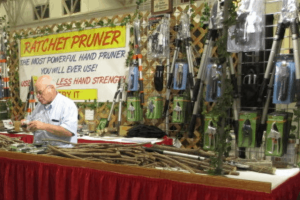 Syndicate Sales & Ratcheting Garden Tools have been a staple at the State Fair for 20+ yrs.  Visit our website for great fair deals. Enter Code FAIR & receive an additional $5 discount. Happy Pruning!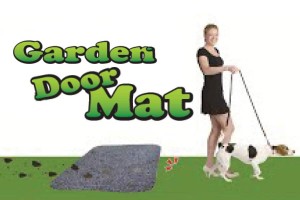 Stop dirt in its tracks! The number one mat for absorption, dirt holding properties. Save cleaning costs, works great for industrial and household applications. Use coupon code WISCONSIN & save 20%.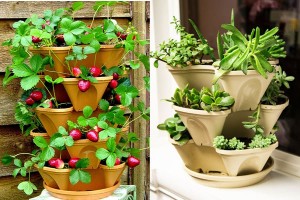 The Vertical Garden – a unique stackable planter – space efficient and easy to care for. Made out of vinyl, it's impervious to the elements. Use sitting or hanging. Use coupon code WISCONSIN to save 20%.
Full List of Home & Garden Product Vendors
| Business Name | Products or Services | Contact Information |
| --- | --- | --- |
| Adams Generators | Portable & Stand-By Generators | aei-wi.com |
| Baba's Workshop | Custom Made Wooden Signs & Key Chains | Contact Vendor Services |
| Bear Sunrooms | 3 Season Rooms | bearsunrooms.com |
| Big Green Egg Grills Presented By Elliott's Ace Hardware | Grills, Accessories, Sauces & Rubs | 262-782-3728 |
| D & B Sales | Amazing Tile and Glass Cutter | 775-751-8979 |
| Designer Palms, Inc | Hand Made Metal Palm Trees | 316-733-2284 |
| Driftless Studios | Reclaimed Wood Art, Metal Wall Art, Christmas Ornaments & More | 608-606-3381 |
| Eppico Rodman Drill | Multipurpose Drill Bits & Related Cutting Tools | reaperdrillbit.com |
| Etched Lightning | Art Created with High Voltage Electricity | etchedlightning.com |
| Everdry Waterproofing, StablWall | Basement Waterproofing & Damage Restoration | everdrywisconsin.com |
| Ewe-Nique Products | Metal Décor including Spinners, Birdhouses | ewe-niqueproducts.com |
| Family Wall Art | Handmade Scrabble-Style Wall Art | 727-244-2572 |
| Flitz International, Ltd. | Metal Polish & Wax Products & Accessories | filtz.com |
| Gift Solutions | Hand Crafted Wooden Baskets, Coasters, Clocks & More | woodsignature.com |
| Interlock Metal Roofing | Metal Roofing | wisconsinsbestroof.com |
| Jumbo Patio Umbrellas | Jumbo Patio Umbrellas | 727-244-2572 |
| Kirby | Vacuum Cleaners & Accessories | 414-453-4300 |
| Koenig All-In-One Cleaner / Spray Cleaner | Spray Wax & Polish | ezdetailer.com |
| KSCanuck LLC | Lil Sweety Hummingbird Feeders | kscanuck.com |
| Laser Bob's | Lasered Wood Products including Wall Plaques, Frames & More | facebook.com/laserbobs |
| Lifestyle Lighting | Variety of Lamps, Clocks & More | lifestylelighting.com |
| Live Pee Free! | Pet Odor Eliminators | shoplivepeefree.com |
| Mac Jac – The Gift of Art | Digital & Custom Panel Art | macjacgifts.com |
| My Pillow | My Pillow Brand Bed, Travel & Body Pillows & More | mypillow.com |
| My Town Art | Lithographs on Paper, Canvas, Towels & More | mytownart.com |
| New Frontiers Garden Furnishings | Handcrafted Garden Furniture | frontierfurnishings.com |
| Nostalgic Metal & Porcelain Signs | Metal & Porcelain Signs, Thermometers & Posters | 541-220-3838 |
| Quick n Brite, Inc. | Scum Off Shower Cleaner and Sponges, Quick n Brite & More | 425-778-8285 |
| Renewal by Andersen | Replacement Windows & Doors | rbamilwaukee.com |
| Royal Images | Glass & Marble Garden Stakes & More | 630-924-0520 |
| Scentsy Fragrance | Wickless Candles, Waxes, Wax Warmers & More | Terrificscents.scentsy.us |
| Shelf Genie | Kitchen, Pantry & Bath Shelving | ShelfGenie.com/Milwaukee |
| Signing On | Custom Aluminum Signs, Vehicle Graphics & License Plates | 801-541-5044 |
| Simple Treasures | Hand Painted Wooden Sings, Wine Glasses, Coasters & More | 920-216-9737 |
| Summer Snow | Framed Canvas Prints | summersnowart.com |
| Switch Art | Hand Crafted Light Switch Covers & Hip Pockets | 619-392-5606 |
| Tarp Buddy | Tarp Buddy Fasteners | tarpbuddy.com |
| The Pillow Guys | Scented, Adjustable & Travel Pillows | 847-899-7398 |
| Traeger Wood Fired Grills Presented By Elliott's Ace Hardware | Smokers, Grills & Accessories | 262-782-3728 |
| Universal Woodcrafts | Wooden Signs, Name Plaques, Vinyl Decals & More | universalwoodcrafts.com |
| Visions Bedrooms and Swings | Garden Swings & Exercise Equipment | visionsofoutdoorliving.com |