Wisconsin Hot Chicken Bombs
A mobile version of Nashville hot chicken that is made specific for the Wisconsin State Fair!
Mashed potatoes are loaded with Wisconsin cheddar cheese, corn and fried chicken, then hand rolled, breaded and deep-fried.
Each bomb is injected with Water Street Brewery Amber Beer gravy for a burst of flavor, dipped in our hot sauce and garnished with a pickle.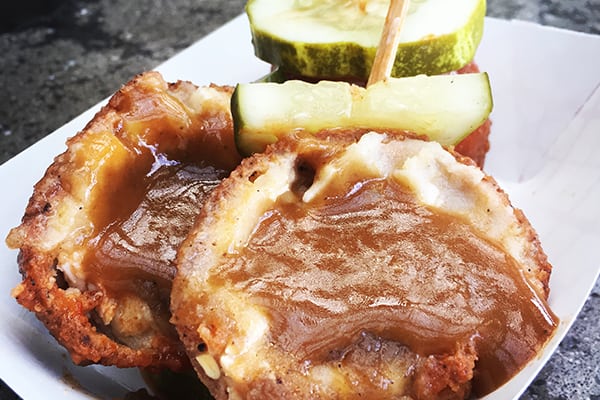 Location: Water Street Brewery