Treat yourself to one of our Prime Rib Sliders. That's right, PRIME RIB…AT THE FAIR!
This tasty sandwich is served up hot on a fresh bakery roll.
It is layered with thinly sliced, savory prime rib in au jus, with chopped onions, and horsey sauce available to top it off.
It is all the flavor in a convenient, easy-to-eat size.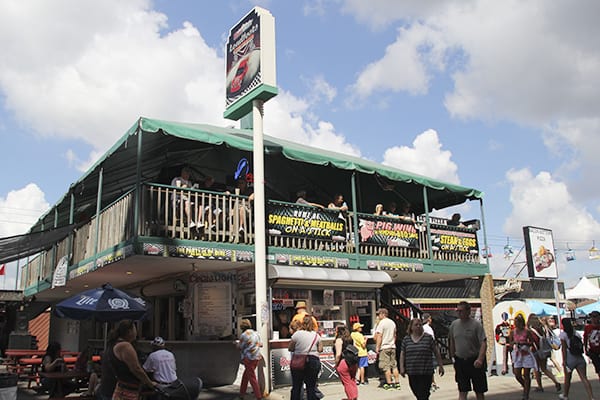 Location: Leadfoots Race Bar & Grill