Deep-Fried Turducken On-a-Stick
A southern classic and a John Madden Football Favorite to the State Fair!
We took the mighty TurDucken made it mobile & On-a-Stick! Fresh roast turkey, duck confit & fried chicken breast layered with homemade stuffing and gravy, battered and On-a-Stick.
The TurDucken is then drizzled with WSB Amber beer gravy and Wisconsin cranberry sauce.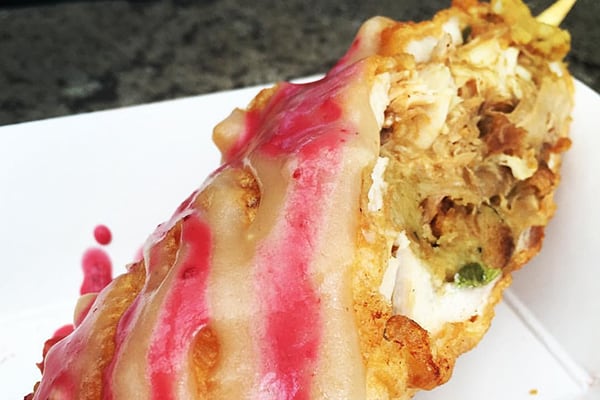 Location: Water Street Brewery