Blue Moon Marinated Pork Tacos with Garlic Fries
Arriba, Arriba, Andale!
Two soft tacos with a different twist: Blue Moon-marinated pork boston but (slow baked for twelve hours), lettuce, cheese, pica de gallo and spicy ranch. Served with hand-tossed garlic parmesan fries.
An incredible mix of good flavors sure to spice up your taste buds.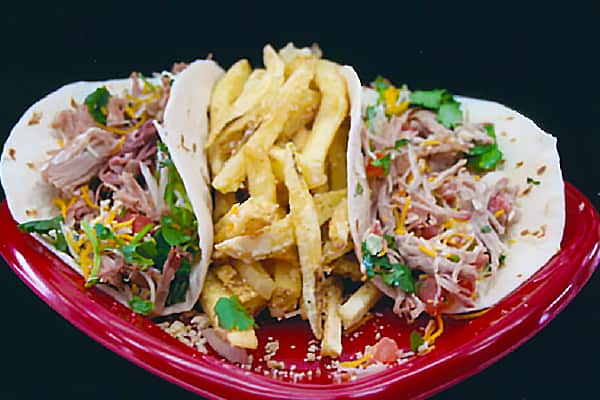 Location: Blue Moon Tavern at the Park