Blazin' Jalapeno Deep Fried Olives
The ultimate State Fair experience!!
Our award-winning queen green olives stuffed with fresh jalapenos and cream cheese nestled in a seasoned crunchy batter, served on-a-stick with ranch for dipping and kick kup the taste with siracha!
Queen Green Olives + Fresh Jalapenos with Cream Cheese = Cheesy, Salty, Crunchy, Spicy Awesome Olives!!!!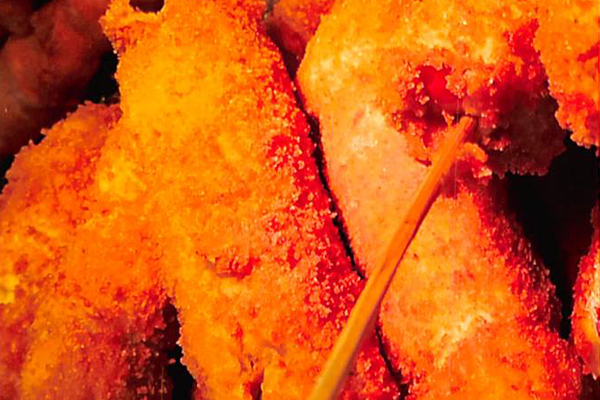 Location: Fried Fruit & Fried Olives