Fair Food Drive-Thru presented by Bank Five Nine
Are you missing State Fair food? Us too!
For four weekends this summer, satisfy your Fair food cravings by coming to the Fair Food Drive-Thru presented by Bank Five Nine. Get your State Fair favorites like corn dogs and cheese curds, plus lots more!
Vendors and menu items will change each week. For safety, all Fair Food Drive-Thru items are intended to be enjoyed at home. All service will be drive-up only and participants are asked to stay in their vehicles to maintain social distancing.
Weather Note: Vendors and staff will continue to operate in the event of rain, but not inclement weather (lightening, high winds, etc.). Vendors may be temporarily unavailable during these times for the safety of all participants.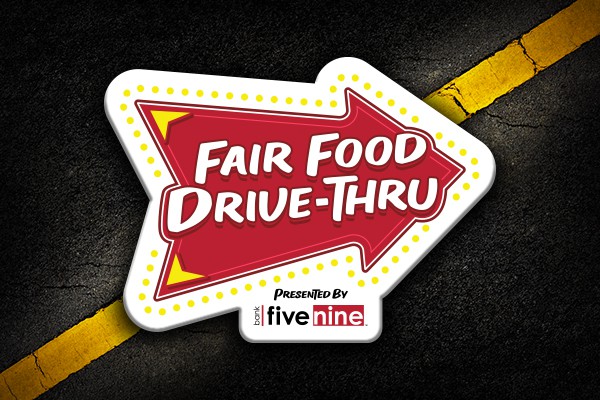 Fair Food Drive-Thru Dates & Menus
Fair Food Drive-Thru FAQs
Will the vendors and menus be the same every week?
Angela Sheahan
2020-07-02T10:06:21-05:00
Vendors and menus will change every week, but some vendors will be participating in multiple weeks with the same menu items.
Menus will posted as follows:
| Fair Food Drive-Thru Week | Menu Posting Date |
| --- | --- |
| Week 1: July 23-26 | Monday, July 20 |
| Week 2: July 30-August 2 | Monday, July 27 |
| Week 3: August 6-9 | Monday, August 3 |
| Week 4: August 13-16 | Monday, August 10 |