With over 30 free stages, plus the Main Stage presented by Potawatomi Hotel & Casino, music and entertainment is around every corner at the Wisconsin State Fair. Headliners like Christian pop duo for King & Country, rock icons REO Speedwagon, ventriloquist comedian Jeff Dunham and country crooner Brett Eldredge are just a few names taking the Main Stage by storm.
Family-friendly entertainment is a highlight each year, where jugglers, comedians, hypnotists and contests, as well as the surprising and amusing strolling street entertainers, are never hard to find.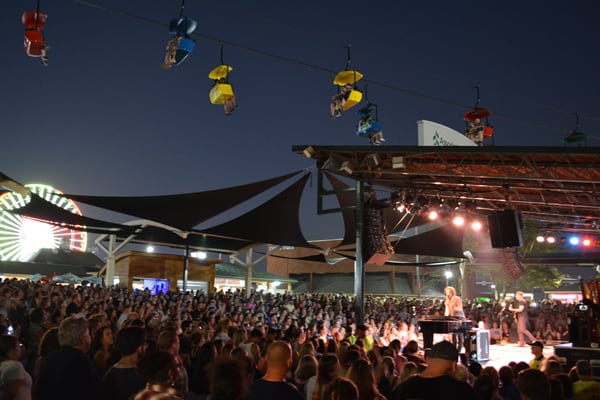 wsfpadmin
Fun, safety, food, gardens, birds and more! Visit We Energies Energy Park to learn about electric and gas safety with our interactive games and exhibits. Get an identification wristband to keep your child safe at the fair. You can enjoy cooking and gardening presentations, see birds of prey up close and participate in a game show or solar car race. Energy Park is located on the west side of the Fair on Wetley Way at Center Street.