Corporate Cream Puffs presented by Bank Five Nine
Is your company looking for a way to show appreciation for your employees, customers, or clients this summer? What better way than with Cream Puffs!
Order a large quantity of Cream Puffs to be delivered to your office, or order through the gift program where individual employees, customers, and clients can pick up the items during the Curbside Cream Puff dates and times.
See below for details.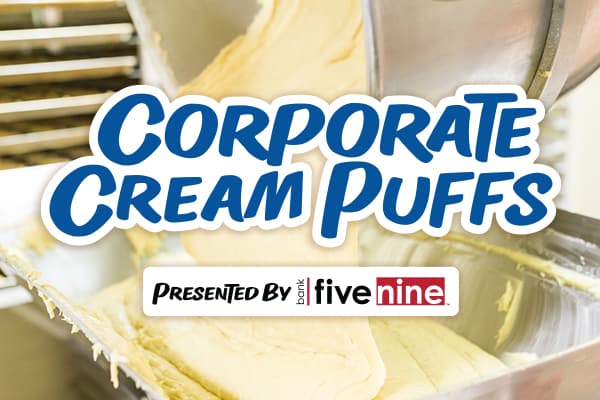 Corporate Gift Program
Want to give the gift of Cream Puffs but your employees, customer, clients and friends aren't all in one spot? Order through the gift program where they can pick up your gift during the Curbside Cream Puffs dates and times!
Ready to place a Corporate Gift Order? Click the button below to initiate an email request with the Original Cream Puff Bakers.