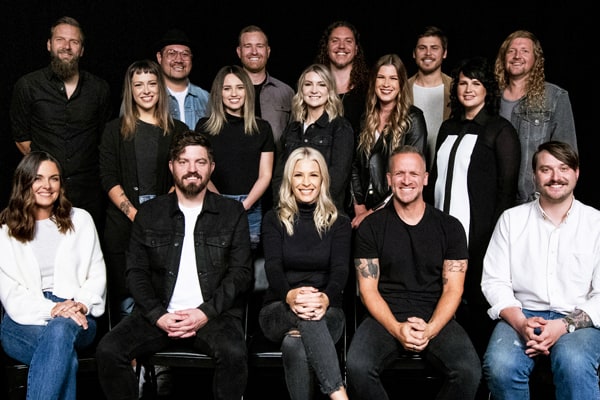 Bethel Music with We The Kingdom
The 2020 Wisconsin State Fair has been canceled along with this show. All purchases of State Fair Main Stage tickets are eligible for a full refund, including client and service fees.
Main Stage ticket purchases will be refunded as soon as possible depending upon the purchase method:
Purchases made with Credit Card
Purchases made via credit card online through Etix (accessed via wistatefair.com or etix.com) or in person at the State Fair Ticket Office will automatically be refunded to the card used in the original purchase.

If the card used in the original purchase is expired or your bank issued you a new credit card number, the bank will apply the refund to any active account connected to the original card.

If you no longer have an open account associated with that bank, the bank will either issue you a check for the amount of the refund or will reject the refund entirely.

If your former bank rejects the refund, please confirm with the State Fair Ticket Office that the payment has been rejected so that we may issue you a cash or check refund. The State Fair Ticket Office can be reached at 

tickets@wistatefair.com

 or 414-266-7100.

Refunds may take up to 30 business days depending on the credit card processor.
No action is required on part of the ticket holder.
Purchases made with Cash or Check
Purchases made via cash or check at the State Fair Ticket Office must be refunded in person to the original ticket purchaser at the State Fair Ticket Office. Main Stage ticket holders who paid with cash or check

must bring your physical tickets to the State Fair Ticket Office in order to receive a refund.

 

Main Stage ticket holders who purchased their tickets via cash or check must initiate a refund by June 30, 2020.
The State Fair Ticket Office is located at 7722 W. Greenfield Ave., West Allis WI 53214 and will be open Monday through Friday, 9 am to 3 pm through June 30, 2020.
For full details on the cancellation of the 2020 Wisconsin State Fair, click here.
About Bethel Music
Bethel Music is a worship ministry that formed as an organic extension of Bethel Church in Redding, CA. Over the last seven years, Bethel Music has grown from being a local church music ministry to becoming a global outreach featuring a cadre of songwriters and worship leaders, with both online and on-campus worship schools.
The Bethel Music Artist Collective includes Brian and Jenn Johnson, Steffany Gretzinger, Jonathan David and Melissa Helser, Hunter Thompson, Paul and Hannah McClure, Kalley Heiligenthal, Josh Baldwin, Cory Asbury, Kristene DiMarco and Sean Feucht. Together these artists have six acclaimed albums that all went to the top of Billboard's Top Christian Albums chart, in addition to four GMA Dove Awards and a GMA Covenant Award.
Bethel Music's multi-artist double-disc live recording Have It All (2016) hit No. 1 on the overall iTunes Albums chart and No. 6 on Billboard's Top Albums chart, becoming Bethel Music's highest retail debut on the charts ever. Starlight, Bethel Music's first full-length album recorded live on tour, is among their latest to top the chart.
Learn more about Bethel Music at bethelmusic.com.
We The Kingdom is a multigenerational family of musicians, including producers and songwriters Ed Cash (Chris Tomlin, NeedToBreathe, Bethel Music, Crowder), Scott Cash, Franni Rae Cash, Martin Cash and Andrew Bergthold.
The members of We The Kingdom have been involved behind-the-scenes in songs that have been sung around the world, and now they are ready to tell their own story firsthand.
Their sound is a blend of worship, vulnerability, and grit that is birthed out of decades of musical influences and a shared difficult experience that brought them together as a band. Their debut EP is out fall 2019.
Learn more about We the Kingdom at wethekingdom.com.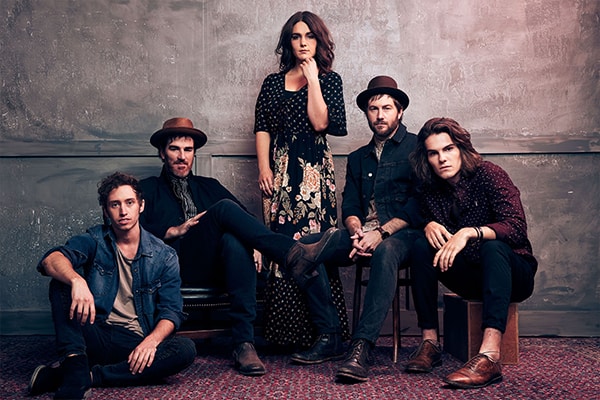 Disclaimer:
Etix is the only authorized ticketing partner of Wisconsin State Fair Park (WSFP). The State Fair Ticket Office and Etix (accessed via the WiStateFair.com or Etix.com websites) are the ONLY authorized sources for State Fair Main Stage Tickets.
If you purchase tickets from any other source, WSFP cannot guarantee the validity of the tickets and you risk being denied admission, refunds and/or exchanges.