They go by the names of Cactus Cat, Pig Pig, and Charlie the Roller-Skating Cheetah.
These and many other imaginative and illustrative animals will be on exhibit during Autism, Art, and Animals in the lobby of the Expo Center from August 1 – 4.
All work was created by students ages 8 – 18 enrolled in Islands of Brilliance, a Milwaukee nonprofit working to enrich the lives of children and young adults living with autism.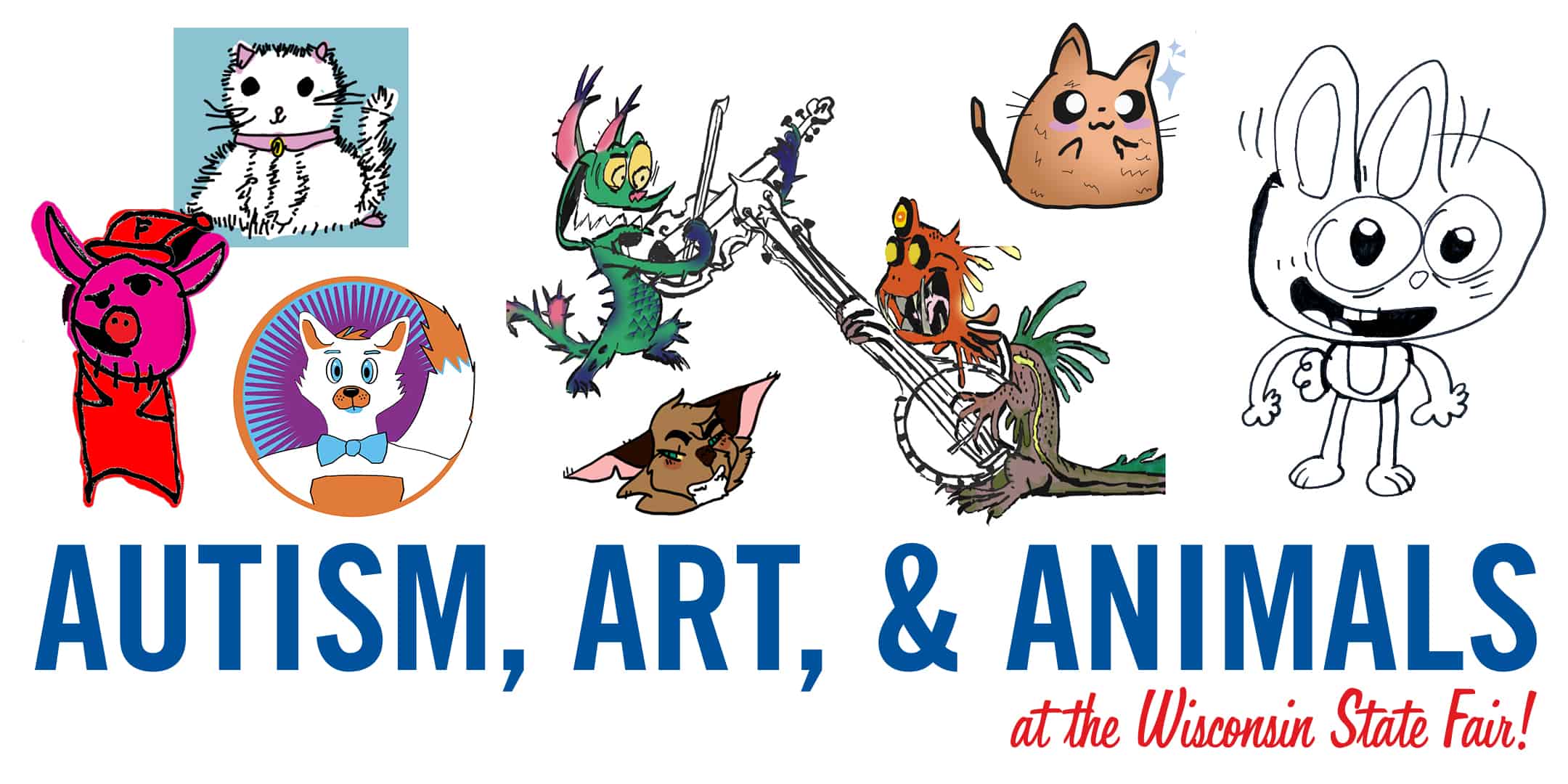 About Islands of Brilliance
Islands of Brilliance provides art, design, and STEM-based workshops created specifically for students ages 8 – 18+ identified on the autism spectrum.
Neurodiverse learners are able to explore valuable process and technical skills, while growing confidence in critical social and peer-to-peer interactions.
Learn more about Islands of Brilliance at islandsofbrilliance.org