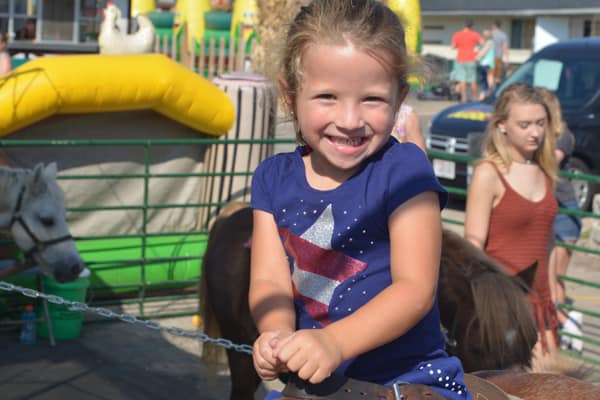 The rides listed below require credits loaded on a Ride & Activity Card. Have fun without the hassle of looking for cash or counting through tickets.
Credits cost $1 each and are available for purchase at several Ride & Activity Credit Booths at Harvest Fair.
Cost: 4 Credits per Ride. With 15 kid-friendly rides, this area is abundant with excitement!. Closes at 11pm on Friday & Saturday and 5pm on Sunday. Find all these rides in the Back 40, located on the west side of Harvest Café.