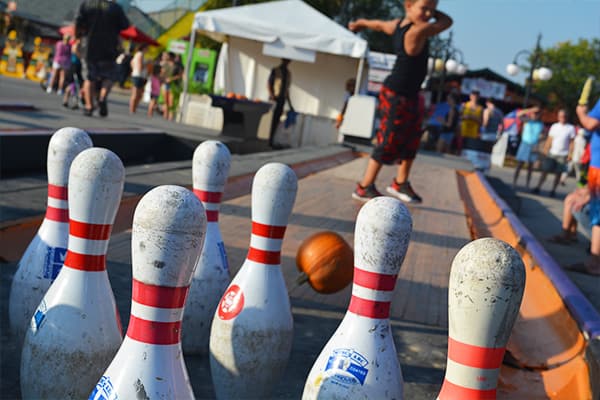 The activities listed below require credits loaded on a Ride & Activity Card. Have fun without the hassle of looking for cash or counting through tickets.
Credits cost $1 each and are available for purchase at several Ride & Activity Credit Booths at Harvest Fair.
Cost: 2 Credits. The Fishing Fountain offers the chance to "fish" for fun little prizes. Closes at 9pm on Friday & Saturday and 5pm on Sunday. Located in Central Park.