Kohl's Family Value Day & Kohl's Activity Zone
The Wisconsin State Fair and the Wisconsin State Fair Park Foundation have partnered with Kohl's for eight consecutive years! The partnership includes the annual Kohl's Family Value Day on Monday, Aug. 6, which provides discounted admission to fairgoers, as well as the return of the interactive Kohl's Activity Zone and "Fair Day" at Children's Hospital of Wisconsin.
During Kohl's Family Value Day, ALL fairgoers will be eligible for discounted Fair admission from 8 am until 6 pm. One of the best promotions during the State Fair, adults will receive admission for only $6 (an $8 savings), and youth 11 and under will receive FREE admission (an $8 savings).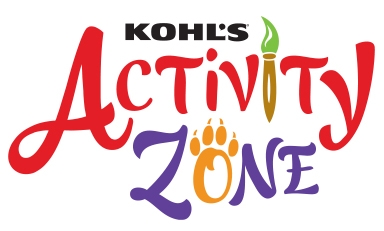 The Kohl's Activity Zone opens at 9 am and closes at 5 pm daily. It's located on South Grandstand Avenue and includes the following attractions:
Additionally, through a generous donation from Kohl's, Children's Hospital of Wisconsin patients and their families are annually invited to enjoy a special re-creation of the Fair during "Fair Day" at the hospital. This fun-filled event will include several beloved Fair staples, such as entertainers, jugglers, magicians, a visit from the Fairest of the Fairs, and traditional Fair food, including the delicious Cream Puff. Families and kids of all ages should make sure to take advantage of Kohl's Family Value Day and the enjoy Kohl's Activity Zone on their visit to this year's Fair!