Kohl's Family Value Day & Kohl's Activity Zone
The Wisconsin State Fair and the Wisconsin State Fair Park Foundation will continue their partnership with Kohl's for the fifth consecutive year! The renewed partnership will include the annual
Kohl's Family Value Day
on Monday, August 10, which provides discounted admission to fairgoers, as well as the return of the interactive Kohl's Activity Zone and "Fair Day" at Children's Hospital of Wisconsin.
During Kohl's Family Value Day, ALL Fairgoers will be eligible for discounted Fair admission from 8 a.m. until 6 p.m. One of the best promotions during the State Fair, adults will receive admission for only $5 (a $7 savings), and youth 11 and under will receive FREE admission (a $6 savings).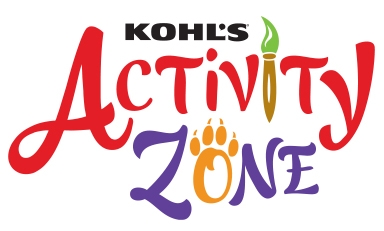 Returning to the State Fair this year after a successful launch in 2014, the
Kohl's Activity Zone
will include even more fun and interactive activities for the entire family. Open daily from 10 am to 6 pm, the Kohl's Activity Zone will be located on South Grandstand Avenue and include the following attractions:
Kohl's Color Wheels,an art-making experience presented by the Milwaukee Art Museum;
Kohl's Design It! Mobile Lab, a joint venture with Discovery World to help children create unique, hands-on projects;
Kohl's Wild Theater, provides conservation-based theatrical performances in collaboration with the Milwaukee County Zoo and Zoological Society of Milwaukee; Daily Performances at 10:30 & 11:30am, 1, 2, 3:30 & 4:30pm
Kohl's Cares Grow Safe & Healthy Program, an educational display teaching childrenand families how to keep safe and healthy with help from Children's Hospital of Wisconsin;
Kohl's Building Blocks Program, a partnership with Penfield Children's Center to provide developmental services and equipment for children of all abilities.
Additionally, through a generous donation from Kohl's, Children's Hospital of Wisconsin patients and their families will be invited to enjoy a special re-creation of the Fair during "
Fair Day
" at the hospital. This fun-filled event will include several beloved Fair staples, such as entertainers, jugglers, magicians, a visit from the 2015 Fairest of the Fairs, Deanna Schlies, and traditional Fair food, including the delicious Cream Puff.
Families and kids of all ages should make sure to take advantage of Kohl's Family Value Day and the enjoy Kohl's Activity Zone on their visit to this year's Fair!